Special App Features
Select all myParish has to offer for Lent and the Year of St. Joseph
Lent and the Year of St. Joseph
To help celebrate this holy season and this special year in your parish, we have made available temporary Lent and Year of St. Joseph app backgrounds along with a Year of St. Joseph Reflections button FREE of charge. These resources will aid readers in their journey through Lent and in their knowledge of St. Joseph.
If you opt to have both backgrounds, the Lent background will appear during Lent and the St. Joseph background will appear from Easter through the end of this liturgical year.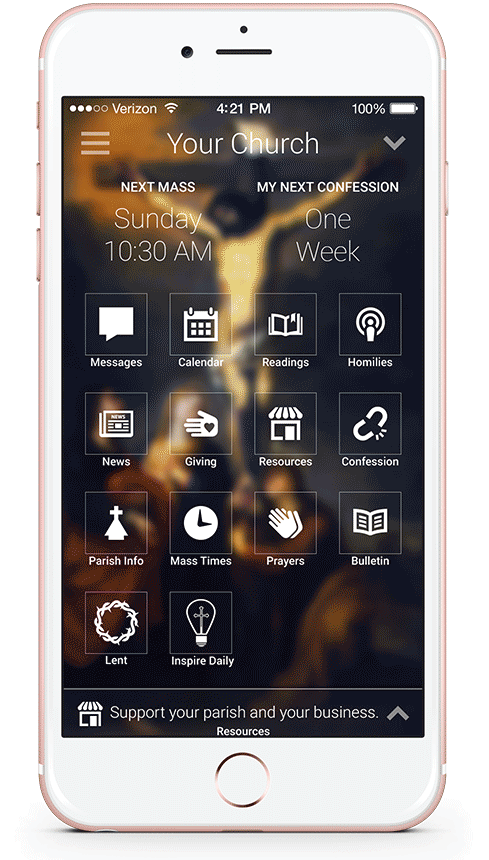 keyboard_arrow_leftPrevious
Nextkeyboard_arrow_right
Questions? Give us a call!