Easter Greeting Cards
Easter is a time for hope, renewal of spirit, and rejoicing in the triumph of the Lord. Reach out with a greeting card and
come together in prayer to celebrate the miracle of Easter.
Banners to Celebrate the Resurrection
Continue the proclamation with large banners. Standing over 6' tall, these beautiful pieces will keep parishioners
engaged and adorn any area of the church.
Bulletin Covers to Match
Extend the beauty of this miracle to your bulletin cover. It's one of the first things your parishioners will see!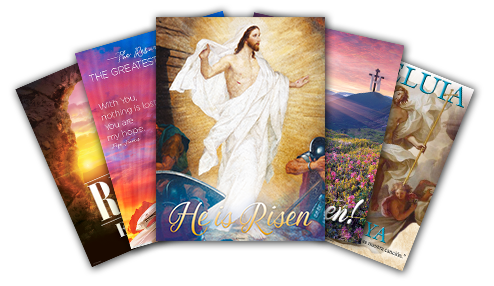 Prayer Card
These little keepsakes are wonderful gifts and
fit convenietly into your pocket, purse or wallet.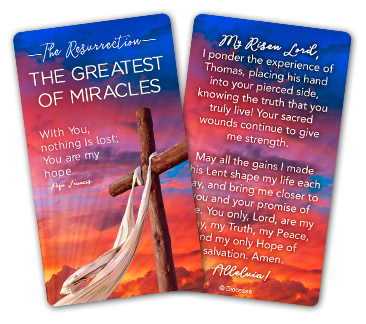 Questions? Give us a call!