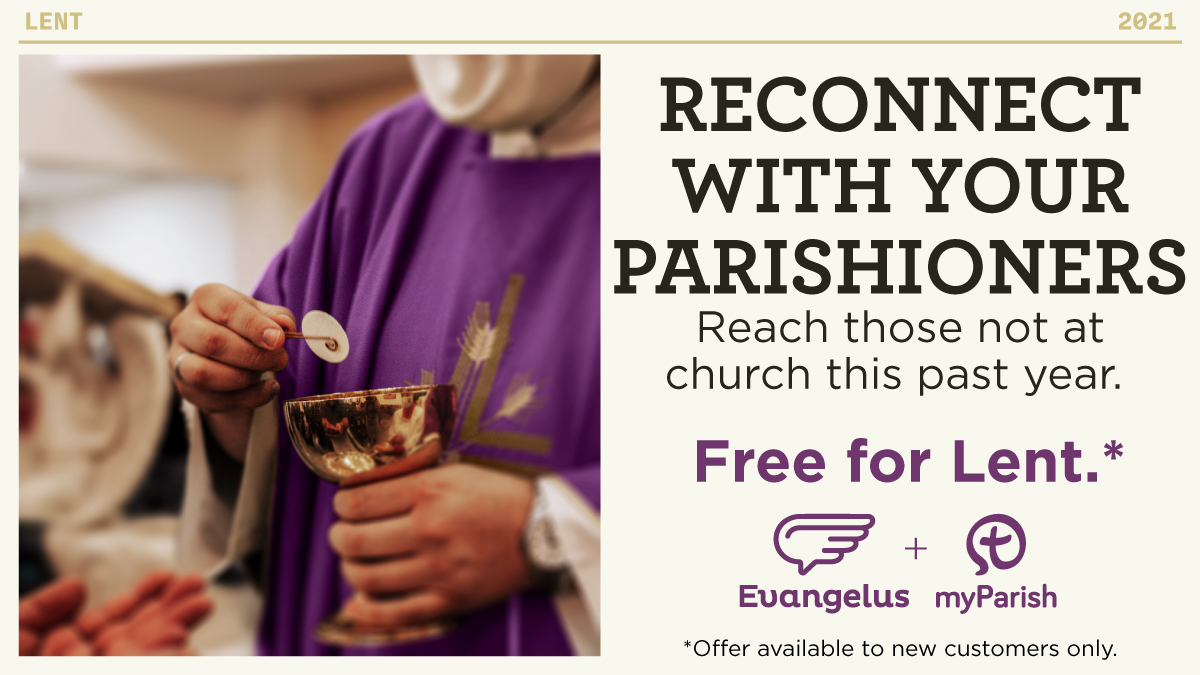 Special Limited Time Offer
In an effort to get parishioners back in the pews, we are offering our best-in-class communication tools, Evangelus and myParish App, together for FREE to new customers for the season of Lent.
Reach Parishioners and beyond with
EMAIL • TEXT • APP • SOCIAL • WEB

Get a free private demo
of Evangelus
or myParish App
Find a time that works best for you:
Prefer to talk? Give us a call.