How can I open myself more to love? Love for others, in place of love for self. It is our natural instinct, after all, to follow our flawed nature of sinfulness. Day after day I know I struggle, whether because of my self-doubt or some other type of physical weakness. Yet I think the answer to finding change is immersing oneself in the presence of Christ.
For example, this year I have become an avid follower of Father Mike Schmitz's "The Bible in a Year" Podcast. Though Catholic, I, like so many others, have so much to learn about the Word of God. Not only the physical time of taking to read on a daily basis, but then to live the Word through my actions and cultivate those lessons.
We are instructed by Timothy in the First Reading "to keep the commandment without stain or reproach". Of course this is easier said than done, but how often do we really take a step back to reexamine our choices, rather than just go through the motions?
In the Parable of the Sower, we are faced much more with the consequences of our decisions. It is so important to put our beliefs into practice, whether through the examples we model to our loved ones or to strangers. In becoming more familiar with the Word as part of ourselves, rather than reserving reading for only one hour a week, we can become one with Christ, who has given His life for us.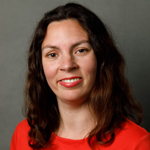 Dr. Alexis Dallara-Marsh is a board-certified neurologist who practices in Bergen County, NJ. She is a wife to her best friend, Akeem, and a mother of two little ones on Earth and two others in heaven above.
Feature Image Credit: Aziz Acharki, https://unsplash.com/photos/gv3VWXwKrrA