Search Items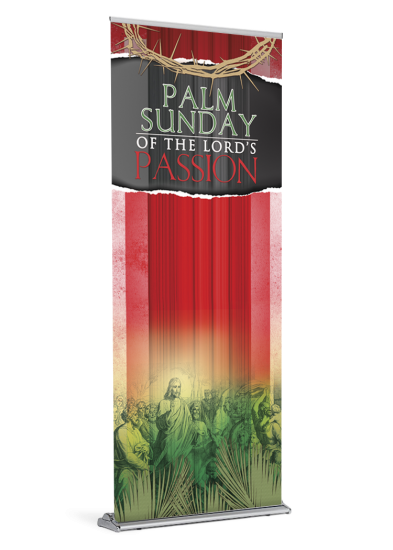 Quick View
Description
As your faith community prepares to celebrate the Passion of the Lord, consider this customizable banner. It will last for years, and be an appealing addition for your church's Holy Week liturgies.
They spat upon him and took the reed
and kept striking him on the head.
And when they had mocked him,
they stripped him of the cloak,
dressed him in his own clothes,
and led him off to crucify him.
This Palm Sunday banner is approximately 80" tall. It is printed on durable, high quality paper with water resistant inks.
Continue reading

→