November 26th – Christ the King – Spanish
Conveniently download the weekly Scripture readings to use in your bulletin. Offered in English and Spanish, simply copy and paste onto your bulletin page.
OUR GUARANTEE & NO-HASSLE RETURNS
read more

Talk to Customer Care at
800-994-9817
SKU: sr11262023spn
OTHER ITEMS YOU MIGHT LIKE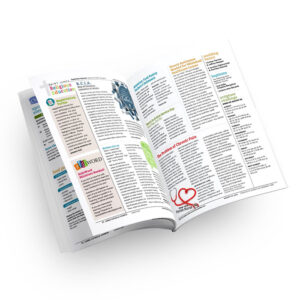 Printed in the USA
Exclusive Designs
100% Satisfaction Guarantee
Product Details
Scripture Reading Details:
These readings are available to you free of charge from Diocesan.
Having these readily available each week makes gathering information for the bulletin a little more convenient.
Simply click the download button and save the file to your computer.
Instructions for use:
Having both the Word file and the Bulletin file open, you can then copy and paste the text onto your bulletin page. We recommend changing the font and adjusting the formatting to match the design of your bulletin layout!
Questions & Answers
No FAQs Found
Customer Reviews
Only logged in customers who have purchased this product may leave a review.