The month of May holds much joy in our society. Spring is finally erupting in colors and new life in the majority of the USA. First communions, graduations, baptisms and weddings are being held with a renewed sense of appreciation to gather with family and friends after a long hiatus due to the pandemic.

The seasons of life have continued through the many challenges of the last two years. Personally, I've had many members of my family with big life events: a wedding, engagements, surgeries and burials. There are several young adults who have received certificates of study, graduated high school or college, achieved a masters degree and a doctorate (which I look forward to see conferred on this day, woohoo!).

The First Reading today has the apostle Peter performing two healing miracles. His actions, faith prayer, and witness about Jesus Christ and the power of the Holy Spirit helped many to believe in the Risen Lord.

The Responsorial Psalm speaks about returning to the Lord, as He has done so much good for me. I believe the journey of my own family is a good example of how much good the Lord has done in my life. I have entrusted all aspects of the family to the Lord, and thanked Him, the Lord God, ahead of time for an answer to prayer as Blessed Solanus Casey was known to do.

In the Gospel, Jesus again tells all who are listening that His words, body and blood are Spirit and life. "No one can come to me unless it is granted him by my Father." The apostles say yes, they believe Jesus is the Holy One of God. The apostles have listened to His teachings, seen the miracles; they know Jesus is the One.

The question that kept coming to me as I prepared to write this: Does the other person know I am an apostle too? Am I a visible face of the invisible God in this world? Does my family, coworker, person in the car next to me, know that I believe Jesus is the One? Do my actions and reactions embody this in my daily life? Do I bear witness that He is the Holy One of God? Do you?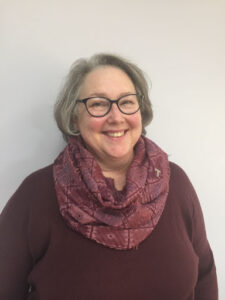 Beth Price is part of the customer care team at Diocesan. She is a Secular Franciscan (OFS) and a practicing spiritual director. Beth shares smiles, prayers, laughter, a listening ear and her heart with all of creation. Reach her here bprice@diocesan.com.
Feature Image Credit: Bruno Nascimento, https://unsplash.com/photos/eo11MS0FSnk