The readings today bring up some situations that challenge us in ways that can make us uncomfortable when we take a deeper look.
The first reading has Saul contemplating murder because of his wounded pride and jealousy of the fame David gained by the defeat of Goliath. Jonathan questions the logic of his father, Saul, who would be guilty of shedding innocent blood without cause if he had David killed. Saul is guilty of two of the seven deadly sins: pride and envy. He was also ready to act in anger, another of the big seven sins. Saul listened to his son and did no harm to David.
In the gospel, Jesus had cured many people. As a result, those who had diseases were pressing upon him to touch him. Whenever unclean spirits saw him, they would fall down before him and shout, "You are the Son of God." Jesus warned them sternly not to make him known.
The spirits recognized the Son of God's authority over them and were afraid.
The belief of the time was that the root of sickness and disease was sin and evilness of the individual, their family, or the community around them. Throughout all eras, there have been many who believed this to be true. Many were shunned or forced to remote areas to fend for themselves.
When Jonathan had heard his father Saul talking about killing David, he spoke up about the wrong that would be done. How many of us have hesitated when there is someone with more authority and power who considers doing something that is contrary to what we know is right and just? My mind is flooded with images of stockpiled relief supplies meant for disaster victims, of victims of hate crimes, forced labor, unjust imprisonment, the list goes on.
We celebrate the feast day of St. Marianne Cope on this, her birthday, in 1838. Mother Marianne received a letter in 1883 from a priest in Hawaii asking for help serving in hospitals and schools. Over 50 religious orders had already turned down the request to assist the sick and poor of this island kingdom. But Mother Marianne and 6 of her sisters left for Hawaii to take up the task.
It is sometimes in the quiet voice that God speaks: through David, Gandhi, through Dr. Martin Luther King, Jr, and St. Mother Teresa of Calcutta and St. Marianne Cope.
Pray today to hear God's voice in the quiet. What is He calling you to notice, to change in your own way of life, or in a bigger situation? Remember, we are called to hear His voice, to be His hands and words in this world.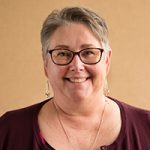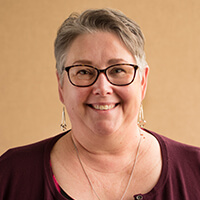 Beth is part of the customer care team at Diocesan. She brings a unique depth of experience to the group due to her time spent in education, parish ministries, sales and the service industry over the last 25 yrs. She is a practicing spiritual director as well as a Secular Franciscan (OFS). Beth is quick to offer a laugh, a prayer or smile to all she comes in contact with. Reach her here bprice@diocesan.com.