The Little Ones – 28th Sunday – Spanish
Bring a smile to someone's face with The Little Comics. They can be used to share the Good News in your Bulletin pages as well as posted to your website and social media pages.
OUR GUARANTEE & NO-HASSLE RETURNS
read more

Talk to Customer Care at
877-212-7317
SKU: TLO-OT28a-Sp
OTHER ITEMS YOU MIGHT LIKE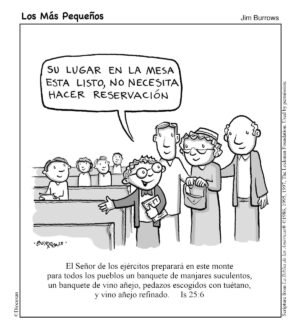 Printed in the USA
Exclusive Designs
100% Satisfaction Guarantee
Product Details
Lectionary Clip Art
Questions & Answers
No FAQs Found
Customer Reviews
Only logged in customers who have purchased this product may leave a review.