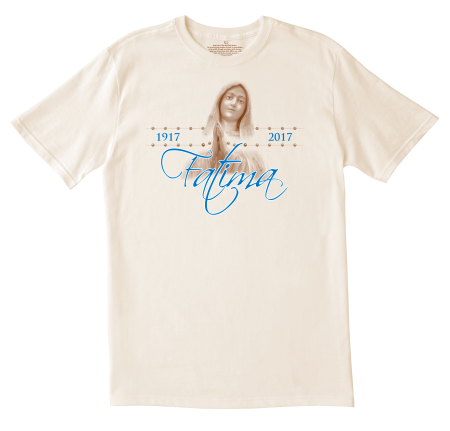 Quick View
A wonderful way to honor Our Blessed Mother! Pope Francis will be in Fatima on May 13 to celebrate Our Lady of Fatima. 
This beautiful design features a prayer to Mary on the inside tag:
"Dear Lady of the Most Holy Rosary, We received your promise of peace & reconciliation in the world, through our prayers of the Rosary. Knowing your Immaculate Heart will be our comfort & the way which will lead us to God, we turn to you in these times of world upheaval, fraught with war & pain. In consecration to your Immaculate Heart, & in solidarity with you through our Rosaries, we commend suffering humanity to your care. May we, in turn, bring the world back to your Son - and by your holy intercession, achieve true and lasting peace. Holy Mary of Fatima, pray for us!"
Continue reading