Camino is always striving to make your job easier at the parish. With this in mind, we have integrated with several online giving companies in order to give you a seamless solution for tracking members and contributions. While we are compatible with any online giving software, going with one of the options below allows you to bring contributions into Camino with the simple touch of a button.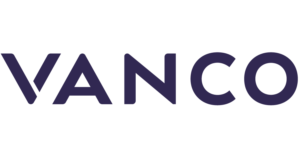 Vanco offers donation software that is specifically designed to help your parish grow and thrive. Whether you're just getting started with online giving or expanding your virtual ministry, Vanco paried with Camino can help. Join the 25,000+ churches that trust Vanco to build community, increase generosity, and achieve your mission.

Vision2 is a comprehensive giving platform that helps churches connect with their congregation in the same engaging, welcoming way they would in person. Paired with Camino, online giving at your parish is now easier to track and report. Your parishioners will be inspired to give and see how they are making an impact.