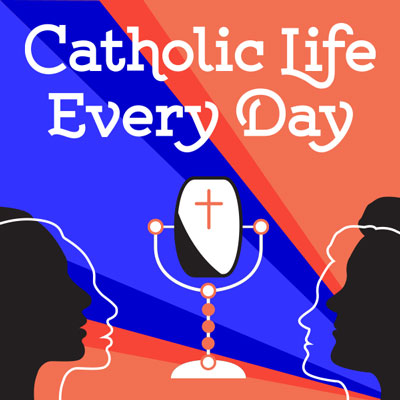 The Podcast for Parishes
Welcome to Catholic Life Every Day podcast, where host John Cardenas and a variety of experts and special guests delve into the topics that matter most to parish leaders. Our goal is to help you live your Catholic faith in a meaningful and practical way every day. Whether you're a priest, a lay leader, or someone looking for inspiration and guidance, our podcast is here to help.
We'll explore everything from community building to print and digital communication and resources, all designed to help you serve the people of your parish in the best way possible. Thanks for tuning in!
S2 Episode 1 – aired February 4, 2023
Special Guest – Fr. John Burns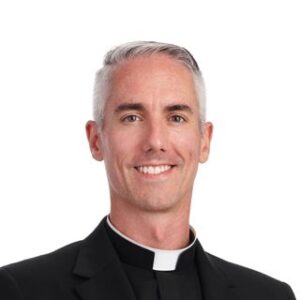 In this episode, Fr. John introduces his new guided Lent journal, "Return," from Ave Maria Press, which is designed to help you reorient your mind and heart this Lent so you can more fully experience the joy of Easter—Christ's victory over sin and death.
Throughout the journal, Fr. John invites you to strip away your confusion, attachments, and sin so you can return to the Lord and undergo real and lasting conversion. He uses the prophet Joel's call to wholehearted conversion in the liturgy's first reading on Ash Wednesday as a guide for the journal prompts. Fr. John breaks down the verses each week and guides us through the process of reorienting our lives, hearts, and minds towards the Lord through prayer, fasting, and almsgiving.
The journal includes stunning original art by Josiah Henley of Heart of IESVS, free weekly companion videos, a downloadable discussion guide, and other resources. This journal is perfect for an individual, book club, or parish-wide use leading to Easter.
Join us in this episode as Fr. John guides us through the journal and shares his insights on the power of Lenten practices to bring about real and lasting conversion. https://www.avemariapress.com/products/return
Episode 15 – aired December 15, 2022
Catholic Life Every Day Podcast | The Best of 2022!
Join us for a LIVE recording of the Season 1, 2022 finale! We're taking a look back on a year that has been full of blessings, learning, and opportunity. We will share a recap from some of the top downloaded episodes, a few special guests, and giveaways.
Episode 14 – aired December 1, 2022
Special Guest – Leonardo Jaramillo
In this episode, John Cardenas and our special guest, Leonardo Jaramillo, Director of Religious Education, at Our Lady of The Americas Mission – Archdiocese of Atlanta. Discuss the National Eucharistic Revival and offer practical recommendations on how we can all participate in this initiative led by the US Bishops.
En este episodio, John Cardenas y nuestro invitado especial, Leonardo Jaramillo, Director de Educación Religiosa, de la Misión Católica Nuestra Señora de las Américas de la Arquidiócesis de Atlanta. Exploran el Avivamiento Eucarístico Nacional y ofrecen recomendaciones prácticas sobre cómo todos podemos participar en esta iniciativa dirigida por los Obispos de los Estados Unidos.
Episode 13 – aired November 22, 2022
Camino and Your Mission – A Parish Perspective on How to Choose a Data Solution
John Cardenas and David Cotton team up to discuss and explore the best Catholic Data Management software, Camino – "It's everything you need and nothing you don't."
If you are a Parish administrator looking to evaluate your existing parishioner data management solution – this episode is for you. What is your church currently doing around data and Church Management systems? To help us answer this question, Holly Brown, Business Manager at St. Patrick Catholic Church in Dallas, Texas, will share her perspective.
Episode 12 – aired October 27, 2022 @ 1:00pm
Special Guest
Sr. Miriam James Heidland, SOLT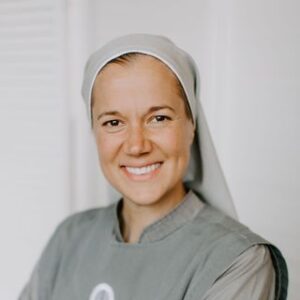 In this episode, we interview our special guest, Sr. Miriam Heidland about her beautiful guided journal for prayer and meditation, BEHOLD – from Ave Maria Press. Sr. Miriam James Heidland, SOLT – author of the bestselling book Restore – will journey with us and offer practical tips on how to deepen the meaning of Advent through meditation, reflection, prayer, and journaling. https://www.avemariapress.com/behold
Episode 11 – aired September 8, 2022 @ 1:00pm
myParish App and Your Mission – A Parish Perspective on Why to Have a Mobile App
In this episode, John Cardenas, and myParish App Expert Marc Wadaga share their thoughts about their favorite App. The myParish App is a powerful tool that offers ease of use, accessibility, user interaction, and customization to foster Catholic Life Every Day.
What would it look like if your digital communication aligned with your Parish mission? This is what Immaculate Conception is working towards, Doug Engemann, the Administrative Assistant, will share his perspective with us and the importance of reaching people where they are today.
Episode 10 – aired August 18, 2022 @ 1:00pm
Special Guest
Dr. Timothy O'Malley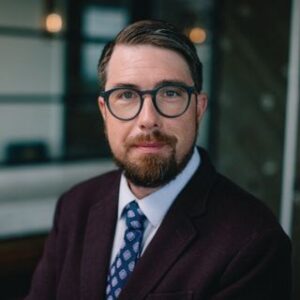 Join our host, John Cardenas, and co-host Tommy Shultz as they welcome a special guest: Dr. Timothy P. O'Malley, who serves in the McGrath Institute for Church Life at the University of Notre Dame. In this episode, Dr. Timothy P. O'Malley joined us to talk about his latest work "Becoming Eucharistic People: The Hope and Promise of Parish Life" (available from Ave Maria Press).
Episode 9 – aired July 21, 2022 @ 1:00pm
How Do I Get More Parishioners to Read my Bulletin?
Journey with our host, John Cardenas, and print media support expert Harry Rutherford, as they speak with Krysten Bracaglia, from St. Vincent de Paul Catholic Church in Wildwood, FL. We discussed how digital communication has impacted the church today. She shared some practical strategies with us to help you pivot your communication and find a balance.
Episode 8 – aired June 16, 2022 @ 1:00pm
Special Guest
Kathryn Mulderink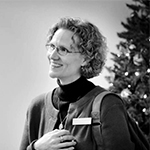 In this episode, John Cardenas and Tommy Shultz were joined by Kathryn Mulderink, Catholic author and speaker, pulling from her many years in parish life to discuss how to evangelize through the summer months and how to prevent maintenance mode and stay on mission.
Episode 7 – aired May 26, 2022 @ 1:00pm
Transform your Parish Communication – The Way We Communicate Says A Lot
Bulletins & Apps & Websites, Oh My!
Why is digital and print media so important? And if we know that these tools are beneficial to connect with our community, how do we choose the right one?
In this episode, John Cardenas was joined by the one and only Harry Rutherford, Bulletin and Support Expert, to discuss the do's and don'ts and how to help your bulletin hold hands with digital communication.
Episode 6 – aired Apr. 28, 2022 @ 1:00pm
Special Guest
Fr. Mike Schmitz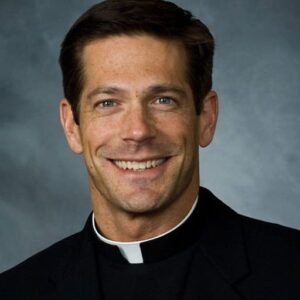 Amidst the hustle and bustle of the modern world, it is difficult to take time to listen, reflect, and retreat. Spiritual renewal is paramount to a healthy relationship with God and taking time to refresh and recharge. In this episode, John Cardenas and Tommy Shultz talk with our special guest, Fr. Mike Schmitz about the value of retreat in our modern world and how Steubenville Conferences especially serve this need.
Fr. Mike offers us a unique inside glimpse into these increasingly well-known conferences and why he continues to attend. Join us as we welcome Fr. Mike and take some time out of the busy day to rest in the joy of the Lord.
Episode 5 – aired Apr. 7, 2022 @ 1:00pm
Parish Transformation through Data
More and more parishes look for innovative ways to increase parishioner involvement and reduce costs using data-driven digital technologies. In this episode, John Cardenas is joined by David Cotton, Data Solutions Expert, to discuss how a data model can be a key tool in aligning parish goals with the technologies that can help achieve them.
Episode 4 – aired Mar. 17, 2022 @ 1:00pm
Get Them Back In the Pews
In this episode, John Cardenas was joined by Arthur Richardson, Web Development Pro, and Heidi Galdys, Email/SMS Expert, to discuss what should be on your parish website and social media. Do you focus on facts or telling your story and how do you know where to start?
Episode 3 – aired Feb. 24, 2022 @ 1:00pm
Mobile Communication for Today's Catholic
Want to take your parishioner engagement to the next level? Then be sure to check out this episode of the Catholic Life Every Day Podcast. Host, John Cardenas, talked with guests, Heidi Galdys and Marc Wadaga about how to increase parishioner engagement in a few minutes every week with promotion and messaging.
Episode 2 – aired Feb. 17, 2022 @ 1:00pm EST
Special Guest
Sr. Miriam James Heidland, SOLT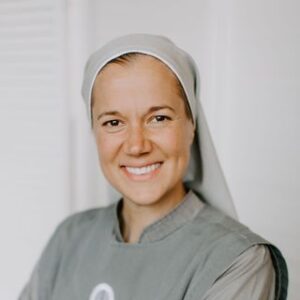 In this episode, we talked with Sr. Miriam James Heidland about her powerful new Lenten reflection journal, RESTORE, from Ave Maria Press—how it uniquely approaches this holy season as an opportunity for healing in the lives of individuals, families, and parishes.
Episode 1 – aired Feb. 1, 2022 @ 1:00pm
Communication Strategies for Digital and Print Media
In our first episode, John Cardenas talked with Heidi Galdys and Harry Rutherford about the power of digital and print media to enhance the parishioner church experience.