Welcome and thank you for joining us on this journey through Lent.
Our first reflection will appear on Ash Wednesday (2/14/2018).
We pray that your lenten journey draws you closer to the person of Christ.
From all of us here at Diocesan – God Bless.
Bienvenidos y gracias por unirse a nosotros en este trayecto de la Cuaresma.
Las reflexiones cuaresmales empiecen a partir del Miércoles de Ceniza. (2/14/18)
Esperamos que caminando por esta Cuaresma les acerque a la persona de Cristo.
De todos nosotros aquí en Diocesan, que Dios los bendiga.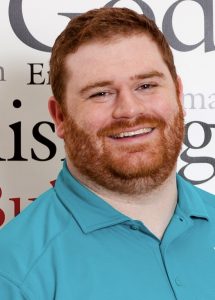 As Diocesan Publications' Solutions Evangelist, Tommy is committed to showing parish and diocesan staffs how to use our communication tools to their best advantage. He has worked for years in various, youth ministry, adult ministry, and diocesan roles. As an expert on Catholic communication, Tommy uses his parish and diocesan experiences to help you make your ministry effective. To bring Tommy to your parish or for general inquiry, contact him at tshultz@diocesan.com or find him online at www.rodzinkaministry.com