Today is the Memorial of the Presentation of the Blessed Virgin Mary. In the First Reading, we hear this descriptive vision that St. John experienced Heaven. He writes about these visions in detail as the Holy Spirit speaks through him for the Book of Revelation.
Embarrassingly, I read the First Reading from Revelation multiple times. I shouldn't even be embarrassed because this book of Scripture is CRAZY! You'll probably have to reread it too! No matter how strange or drastic these visions are, it shows us that Heaven is even grander than our childhood dreams and imaginations. Heaven is more than cotton candy clouds and all the ice cream you could have ever imagined. I had a pretty serious appetite as a child, but c'mon who doesn't like cotton candy and ice cream?
St. John expresses the moment as being caught up in the Spirit as he encounters a beaming throne. Lights and thunder are caught up in this place, torches burn, crystals flicker. He describes a new creature present in his sight. A creature with five eyes in the front and back, which looks like a half man-half animal monster. They all have wings and sing around the throne praising, "Holy, Holy, Holy is the Lord God Almighty!"
I love giving students scripture verses like this. It's always comical to me as they discover the fact that angels, do not look like regular humans with wings. It's a misconception in our Christian culture that man becomes an "angel" when he dies. This is a common mistake due to the fact that saying someone is in Heaven as an angel can be a more comforting response for those who are grieving. I find it entertaining to give them a list of Scripture verses that show different situations with angels. Almost all encounters in the Bible that include human beings and angels usually start with fear. The humans are almost ALWAYS terrified. The angel is either begging them not to be scared or the story already states that they are fearful. Automatically we realize, these angels must not look too pleasant. They must look different than cartoons and movies we are used to.
Angels are completely different creatures than humans and animals. Pure souls which include intellect and will, just like humans. They cannot die and they cannot recreate. Their duty is to be messengers of God! St. John describes them in detail. We know that they are giving glory and honor to God who sits on the throne. They praise Him for Who He is the Creator of all creation, Goodness, Beauty, and Truth.
As I go on to read and reflect on the Gospel of this day, I was a bit confused with the pairing. Really? The Parable of Talents? I was not expecting that to come after this letter from John. If you pay close attention, Luke starts this Gospel with the understanding that people at this moment "thought that the Kingdom of God would appear there immediately." I love that, they thought it was going to be immediate! Of course, if I was in the presence of Christ Himself, I may have thought that too. From this thought of the people, Jesus starts to tell them a parable. He specifically tells the story of the Parable of Talents, a master gives his servants a different amount of talents, which were equivalent to money back then. He goes away for a while and comes back to find that the first and second servants have duplicated or increased their talents during his absence. The third servant had nothing new to give, but the old coin back. He was scared to lose it, scared to take the risk. He was condemned by his master.
What does this story mean? Well, God wants us to use our talents, maybe that means financially or giftedness. Maybe it means that he wants us to strive in our efforts to give to others and love the people around us. Maybe he just doesn't want us to waste what He has given. He doesn't want His children to be lazy or doubting their abilities.
What an amazing Father… He believes He's given us more than enough for what we are to do. He has given us blessings, gifts, and the talent to start our journeys. Coincidentally, my 8th-grade class has been given a Grant Challenge. Thanks to Ohio Catholic Credit Union, the students were given five hundred dollars- yes, the class was silent as the man from OHCU pulled out the stacks of money. They were quieter than I expected, maybe they were excited or maybe they were scared. I'm not sure, but the money was given as an initiative. This is a project for my oldest class to embark on their own parable of talents. They're given this amount of talent (500 dollars worth) and Dean from OCCU will return. He will return to ask what they have done with the money and how they have created it into more using our God-given talents. Unsurprisingly, this took a lot of planning and class discussions. Finally, we decided to host a basketball tournament in hopes of raising money for a nonprofit called Kids of Cleveland. There will be nachos, Gatorade, and basketball teams from 3-8th grade. We're allowing students to pie their teachers in the face for this great cause. Don't worry, I suggested it because what kid doesn't want to spend their piggy bank money on that! I see this Parable of Talents as an exciting journey. A journey of our lives. It starts at the beginning of when we are children to when we're grown adults. Throughout our lives, we come to realize our true gifts. If you read that statement and thought, "Psh, I have no gifts." Sorry friend, but you're wrong and you need to ask God to help you see them. Look deeper, give yourself credit for that good parts that make you YOU. Look at yourself now in a time of reflection for this parable…
What are your true talents? Have you been using them to serve yourself or to serve God? I hope we all want to serve God and Jesus teaches us here that Heaven is no easy-peasy place to get into! Heaven is a major GIFT. We do not expect gifts or need them, but we should be grateful and use them! What is one of your talents that you don't give yourself credit for? Please, my friend, use this gift today in some way, shape or form. You are talented in many ways because you are created in His image and likeness. You have much to offer this world, be not afraid to use your talents. That's the only way we can get into those pearly gorgeous gates of Heaven- and that's the goal people! That's the goal!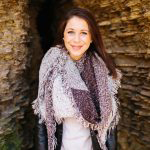 Briana is a Catholic Doctrine teacher at Our Lady of Mt. Carmel school in Cleveland, OH. She received her Bachelor of Arts in Theology and Catechetics from the Franciscan University of Steubenville, OH and is excited to use these skills to bring her students closer to Christ and His Church. "My soul has been refined and I can raise my head like a flower after a storm." -St. Therese