In today's First Reading, we hear about Paul and Silas in prison and a miracle occurring that caused the jailer to believe in God. He asked them, "Sirs, what must I do to be saved?" And they said, "Believe in the Lord Jesus and you and your household will be saved."
Paul and Silas then went to the jailer's home, where they not only baptized him and his family but they taught him about Jesus. You see, they did not tell him that only a belief in Jesus would get him into heaven. That's simply the first step. First he must believe, then he must act on that belief. The same is true for all of us.
As we read in the book of James, "Faith of itself, if it does not have works, is dead."
Let us never forget that the two must go hand in hand. So, as we get closer to the summer months and we have a little more time for relaxation, let us make a promise to ourselves and to God that we will work to increase our faith—through Catholic podcasts, through faith-filled books, through Adoration, or through group discussion.
And then let us put this faith into action. There's so much we can do for others. Let us pray for discernment and look around at our families, our communities, or in our workplace. What do the people around us need? How can we shine the light of God into their lives? What can we do to glorify Him through our actions?
We must remember that even atheists can be kind. The actions we take must reflect our faith and our love of God. What that looks like in your life is something only you can determine. So pray, ask God what you can do, and then do it.
And let us reflect on what the Catechism of the Catholic Church (1803) teaches about doing good works:
"Whatever is true, whatever is honorable, whatever is just, whatever is pure, whatever is lovely, whatever is gracious, if there is any excellence, if there is anything worthy of praise, think about these things."
"A virtue is a habitual and firm disposition to do good. It allows the person not only to perform good acts, but to give the best of himself. The virtuous person tends toward the good with all his sensory and spiritual powers; he pursues the good and chooses it in concrete actions."
Let us choose to do good.
---
En la Primera Lectura de hoy, escuchamos acerca de Pablo y Silas en la prisión y de un milagro que hizo que el carcelero creyera en Dios. "Les preguntó: '¿Qué debo hacer para salvarme?' Ellos le contestaron: 'Cree en el Señor Jesús y te salvarás, tú y tu familia.'"
Luego, Pablo y Silas fueron a la casa del carcelero, donde no solo lo bautizaron a él y a su familia, sino que también le enseñaron acerca de Jesús. Verá, no le dijeron que solo una creencia en Jesús lo llevaría al cielo. Ese es simplemente el primer paso. Primero debe creer, luego debe actuar de acuerdo con esa creencia. Lo mismo es cierto para todos nosotros.
Como leemos en el libro de Santiago: "La fe, si no tiene obras, está muerta".
No olvidemos nunca que los dos deben ir de la mano. Entonces, a medida que nos acercamos a los meses de verano y tenemos un poco más de tiempo para relajarnos, hagamos una promesa a nosotros mismos y a Dios de que trabajaremos para aumentar nuestra fe, a través de podcasts católicos, libros llenos de fe, la Adoración al Santísimo, o mediante la discusión en grupo.
Y luego pongamos esta fe en acción. Hay tanto que podemos hacer por los demás. Oremos por discernimiento y miremos a nuestras familias, nuestras comunidades o nuestro lugar de trabajo. ¿Qué necesitan las personas que nos rodean? ¿Cómo podemos hacer brillar la luz de Dios en sus vidas? ¿Qué podemos hacer para glorificarlo a través de nuestras acciones?
Debemos recordar que incluso los ateos pueden ser amables. Las acciones que tomamos deben reflejar nuestra fe y nuestro amor por Dios. Cómo se ve eso en tu vida es algo que solo tú puedes determinar. Así que ora, pregúntale a Dios qué puedes hacer, y luego hazlo.
Y reflexionemos sobre lo que enseña el Catecismo de la Iglesia Católica (1803) sobre hacer buenas obras:
"Todo cuanto hay de verdadero, de noble, de justo, de puro, de amable, de honorable, todo cuanto sea virtud y cosa digna de elogio, todo eso tenedlo en cuenta" (Flp 4, 8).
"La virtud es una disposición habitual y firme a hacer el bien. Permite a la persona no sólo realizar actos buenos, sino dar lo mejor de sí misma. Con todas sus fuerzas sensibles y espirituales, la persona virtuosa tiende hacia el bien, lo busca y lo elige a través de acciones concretas."
Elijamos hacer el bien.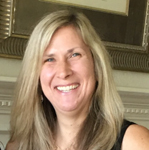 Susan Ciancio has a BA in psychology and a BA in sociology from the University of Notre Dame, with an MA in liberal studies from Indiana University. For the past 19 years, she has worked as a professional editor and writer, editing both fiction and nonfiction books, magazine articles, blogs, educational lessons, professional materials and website content. Thirteen of those years have been in the pro-life sector. Currently Susan freelances and writes weekly for HLI, edits for American Life League, and is the executive editor of Celebrate Life Magazine. She also serves as executive editor for the Culture of Life Studies Program—an educational nonprofit program for K-12 students. You can reach her at slochner0.wixsite.com/website.
Feature Image Credit: Tacho Dimas, cathopic.com/photo/15008-ventana