"All men were by nature foolish who… from studying the works did not discern the artisan."
This year I had the chance to visit the Cowboy Museum in Oklahoma City. What I found most fascinating was that the story of The West was mostly told through paintings, sculptures, and maps as opposed to actual artifacts. Walking through the museum the story came alive through color, metal, and precise measurements. I guess you could say these items were artifacts in that they were painted or sculpted during the late 1800's, but I expected to see guns, furs, wagons, and spurs. Although it was not what I expected, the reason it was effective is because it made you think of the artist. My mind would race between the people who must have created the art and the fantastical events that must have been witnessed by them. Looking into the different mediums that were used you really started to feel like you were actually there.
In our world today I think we tend to either look at only the negative things happening around us or we look at the good things but have become so used to them that they become commonplace. I think the clearest example of this is watching the communion line at Mass. Do we really believe we are receiving the Creator of the universe or has it become so commonplace that we have forgotten the Artist?
We look at the beauty but don't see. Or worse yet, we don't even look for the beauty. When was the last time you heard a positive news story? For whatever reason, evil, division, catastrophe, and death seem to be what people are interested in. But no matter what, at the end of the day, something stirs within us. Something in our very bones allows us to look at the created world and wonder. Something about the vastness of the universe, the beauty of a kiss, the laughter of a child, or the warmth of a fire transports us back to the innocent wonder of when we were kids and contemplated creation and its Artist.
This is why I have loved performing magic tricks since I was really little. It doesn't matter if you are a kid or an adult, when you see a good magic trick the wonder and awe awakens and you can't help but think about the artist. How was it done? How many years of practice did it take? What brilliant mind came up with something so fantastic?
My invitation for you today is to awaken that wonder. Take a few moments to open your mind and contemplate the artist. You might just find that at the center of it all is the God of the universe who loves you more than all the sands on the seashore and all the stars in the sky. You may just find the Artist. You may just find God.
From all of us here at Diocesan, God bless!
---
"Insensatos han sido todos los hombres…que no han reconocido al artífice, fijándose en sus obras".
Este año tuve la oportunidad de visitar el Museo del Vaquero en la ciudad de Oklahoma. Lo que encontré más fascinante fue que la historia del Oeste se contó principalmente a través de pinturas, esculturas y mapas en lugar de artefactos reales. Caminando por el museo, la historia se hizo vivo a través del color, el metal y las medidas precisas. Supongo que se podría decir que estos artículos eran artefactos porque fueron pintados o esculpidos a finales de los 1800s, pero esperaba ver armas, pieles de animales, vagones y espuelas. Aunque no era lo que esperaba, todavía fue efectivo porque te hizo pensar en el artista. Mi mente corría entre las personas que crearon el arte y los eventos fantásticos que debieron haber sido presenciados por ellos. Mirando los diferentes medios que se utilizaron, empecé a sentir que realmente estaba allí presente.
En nuestro mundo de hoy, creo que tendemos a mirar solo las cosas negativas que suceden a nuestro alrededor o miramos las cosas buenas, pero nos hemos acostumbrado tanto a ellas que se vuelven comunes. Creo que el ejemplo más claro de esto es observar la fila para recibir la comunión en la Misa. ¿Realmente creemos que estamos recibiendo al Creador del universo o se ha vuelto tan común que nos hemos olvidado del Artista?
Miramos la belleza pero no la vemos. O peor aún, ni siquiera buscamos la belleza. ¿Cuándo fue la última vez que escuchaste una noticia positiva? Por alguna razón, el mal, la división, la catástrofe y la muerte parecen ser lo que más le interesa a la gente. Pero pase lo que pase, al final del día, algo se mueve dentro de nosotros. Algo en los propios huesos nos permite mirar el mundo creado y maravillarnos. Algo sobre la inmensidad del universo, la belleza de un beso, la risa de un niño o la calidez de una fogata nos transporta al asombro inocente de cuando éramos niños y contemplamos la creación y su Artista.
Es por eso que me ha encantado realizar trucos de magia desde que era muy pequeño. No importa si eres un niño o un adulto, cuando ves un buen truco de magia, la maravilla y el asombro despiertan y no puedes evitar pensar en el artista. ¿Cómo se hizo? ¿Cuántos años de práctica tomó? ¿A qué mente brillante se le ocurrió algo tan fantástico?
Te invito hoy a que despiertes esa maravilla. Tómate unos momentos para abrir tu mente y contemplar al Artista. Es posible que descubras que en el centro de todo está el Dios del universo que te ama más que todas las arenas de la playa y todas las estrellas del cielo. Puede ser que encuentres al Artista. Puede ser que encuentres a Dios.
De parte de todos nosotros aquí en Diocesan, ¡Dios los bendiga!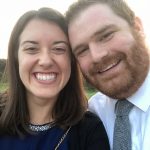 Tommy Shultz is a Business Development Representative for Diocesan. In this role he is committed to bringing the best software to dioceses and parishes while helping them evangelize on the digital continent. Tommy has worked in various diocese and parish roles since his graduation from Franciscan University with a Theology degree. He hopes to use his skills in evangelization, marketing, and communications, to serve the Church and bring the Good News to all. His favorite quote comes from St. John Paul II, who said, "A person is an entity of a sort to which the only proper and adequate way to relate is love."
Feature Image Credit: Greg Rakozy, unsplash.com/photos/oMpAz-DN-9I