Market Your Business
Custom Promotional Products to Reach more Customers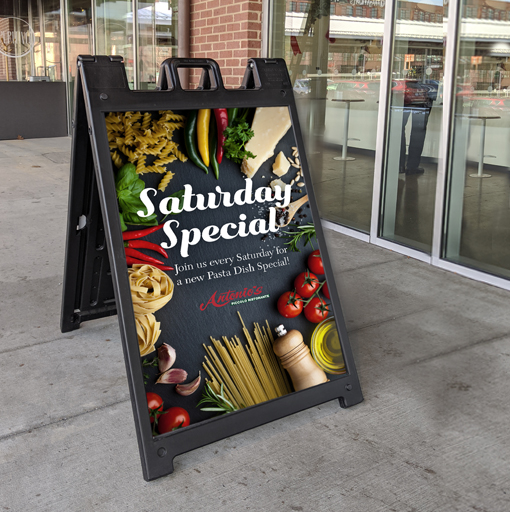 Invite More People Inside
Exterior Signs encourage customers to come into the store. Showcase new products or a Big Sale!
Studies show that nearly 76% of consumers (8 in 10) said they had entered a store or business they had never visited before based simply on its signs. (FedEx)
Nearly 75% indicated that they had told others about a business simply based on its signage. (FedEx)
About 68% of consumers believe that a business' signage reflects the quality of its products or services. (FedEx)
Consistent Design in Your Marketing Materials
Set your business apart from the competition while still connecting with your customers. With the right interior and exterior pieces, create a memorable campaign to boost sales.
Diocesan Design draws from 60+ years of experience, and we are eager to help you with your campaign. Whether you need help with a design from start to finish or if just with the finishing touches, we are happy to assist you with any custom visual at any stage. Give us a call!
Motivate Customers to Stay
Interior marketing offers a lot for customers and employees. Promote a sale, happy hour and special events!
• Liven up the space
• Helps with branding
• Draw Attention to Sales or Promotions
• Offers Seasonal Decoration
• Informs Customers of Weekday Specials
• Gets Customers to Stay Inside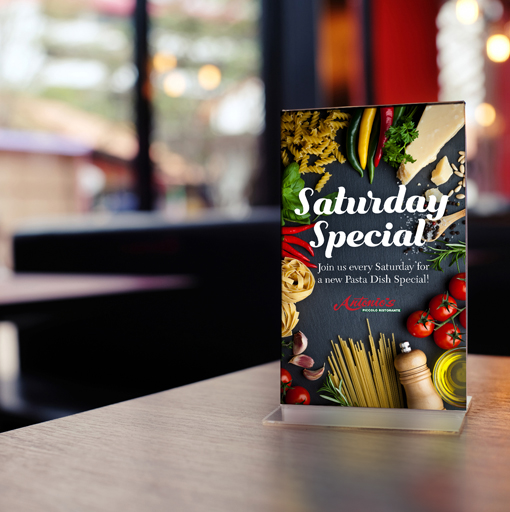 All Your Campaign Elements in One Spot
Having consistent marketing pieces will help your customers remember who you are.
We offer beautiful and quality work at affordable prices – no matter what you need printed!
Don't see what you're looking for? Just ask! Marketing products are endless when it comes to print.
If you are looking for something different or more specific for your campaign, let us know. We are happy to help!
Sample Campaigns
Below are several businesses that have several print pieces to promote their campaign. Having the same design throughout your campaign strengthens your message and reaches more people.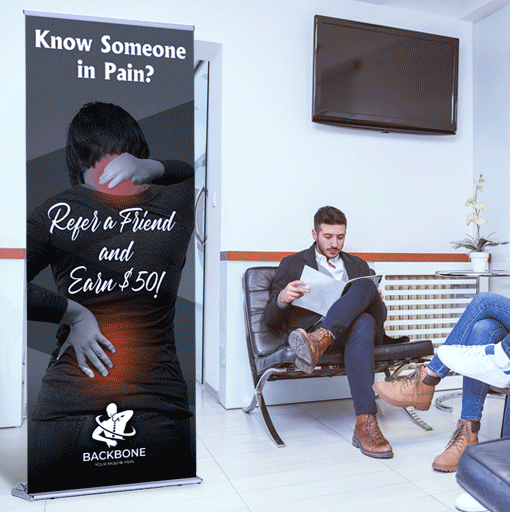 Backbone Chiropractic
Banners
A banner in your office with draw attention to special promotions and events, as well as offer decoration.
Bumper stickers
Mobile marketing on a smaller, yet still effective way.
Brochures and Handouts
Great takeaways that offer a full list of services, contact information, tips or any other information customers would like to have.
Questions? Talk to one of our Customer Care Specialists! 877-212-7317
Pizza Parlor
A-Frame Sign
Invite them into your restaurant with an exterior sign showcasing a special or promotion!
Table Tents
Showcase an additional special, happy hour or catering reminder right at the tables.
Menu
Carry your branding on a bifold or trifold menu for a clear message and memorable branding.
Questions? Talk to one of our Customer Care Specialists! 877-212-7317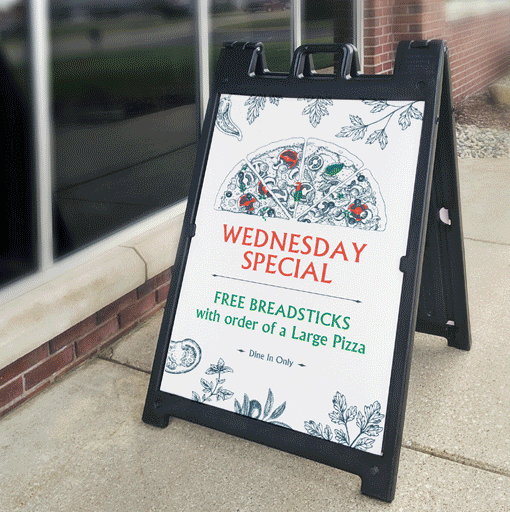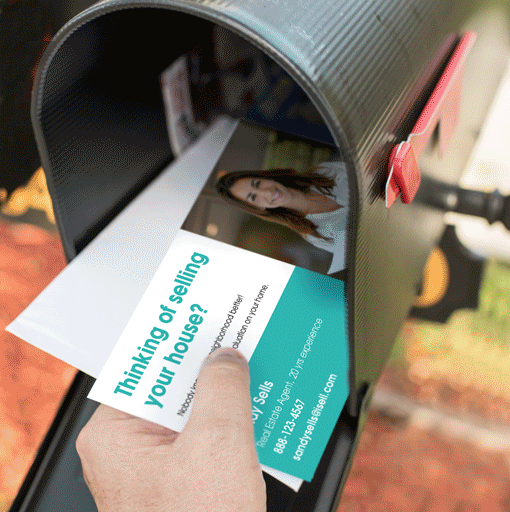 Realty Company and Realtors
Postcards/Direct Mail
A great way to reach clients directly. Your picture and information is put right in their hands!
Yard Signs
Corresponding designs are created with all your marketing materials – like outdoor signs. Call out special features as well as get people to recognize you as a brand.
Business Cards
Carry your branding design to you business cards. Our Design Team can create something for you, or you are welcome to just send us what you need printed.
Questions? Talk to one of our Customer Care Specialists! 877-212-7317
Sometimes it's easier to discuss what your needs are over the phone.
Feel free to call us with any questions.