An Example of Love
St. Joseph exercises patience, acceptance and hope. Honor him during this difficult time, and encourage your parish family to be examples of love in his name.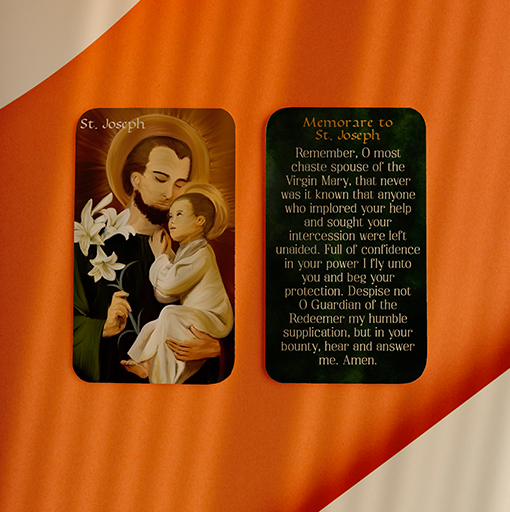 Prayer Cards
At 3.5" x 2", these cards provide a tangible and convenient way to remember St. Joseph's example throughout the day. They fit in your pocket and also make great gifts!
Posters
Honor the Year of St. Joseph with a poster. We offer an additional option of mounting the poster on foam board for you. Printed on our banner media and cut to size. Year of St. Joseph posters are available in 24"x36".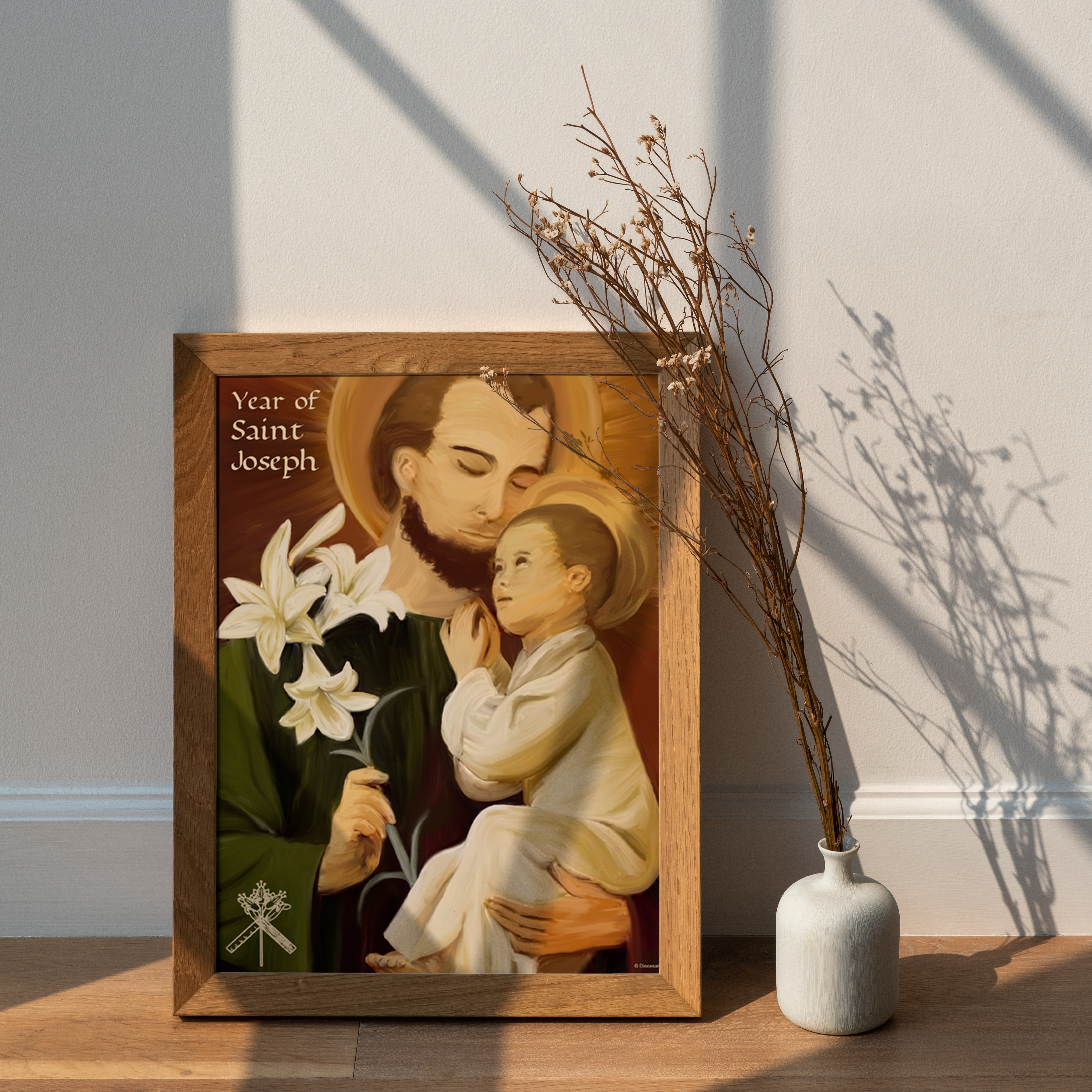 Beautiful Banners
Standing over 6' tall, these banners make a wonderful display in honor of St. Joseph. Light-weight and sturdy, banners can be displayed anywhere as encouragement to love others like St. Joseph did.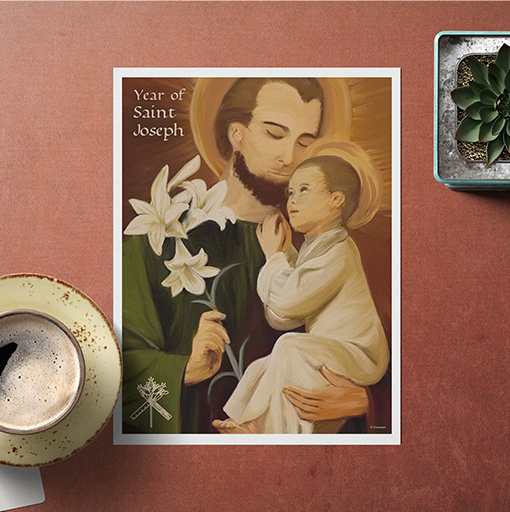 Bulletin Covers
Several bulletin covers are available to order; or download to customize your own! The beautiful designs encourage parishioners from the pews to their homes.
A-Frame Signs
Sturdy, double-sided and easy to move around. Place near a doorway, or other high-traffic areas for best visability. Black or white frames are available. And re-fill signage is easily switched out, so it becomes easy to promote events year round.