Send a Personal Greeting
There is still time! Our Customer Care team is happy to talk about available options if you would rather order over the phone!
Customize Your Message
Personalize your Christmas card by adding custom text to both sides of the Interior. This is a great way to promote the special Christmas schedule on the left and custom prayer or message from Father on the right.
Envelopes Included
Blank white envelopes are included at no charge! Or we can print your return address, with or without your logo at an additional cost.
We are also able to take care of addressing your envelopes via mail-merge.
Prayer Cards
Prayer Cards are a wonderful way to commemorate
the Nativity of our Lord. Our signature artist,
Jen Norton has shared her talents with us
to create this keepsake.
If you would like to place your order over the phone or have questions on an order, please contact us. We are happy to help you!
877-212-7317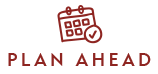 Being prepared is always important, especially during this busy time of year. We have conveniently put all of your Advent and Christmas resources in one location – our Plan Ahead section.
Questions? Give us a call!