One of the great things about being Catholic is that our Faith is universal. No matter where we are in the world, there is a church that is ours. We all have a place that is our spiritual home.
We also have the same spiritual father, as well: the pope. (Did you know that "pope" means "father" or literally "papa?") No matter who we are, where we live, whether or not we have a background in theology or are wealthy or poor, we are united as one family. The Holy Father invites us, every month, to join him in prayer. And not just in a general or vague way, but in specific supplications.
The Holy Father's prayer intentions and reflections for February 2017 are:
Pope's Prayer Intention – Comfort for the Afflicted: That all those who are afflicted, especially the poor, refugees, and marginalized, may find welcome and comfort in our communities.|read the reflection|
Urgent Intention – Sacredness of Life: We pray for the children who are in danger of the interruption of pregnancy, as well as for persons who are at the end of life — every life is sacred! — so that no one is left alone and that love may defend the meaning of life.  |read the reflection|
Pope Francis also gives his spiritual family a video reflection:
As we pray for our family and friends, let us also join in prayer with the Holy Father and our Catholic family around the world.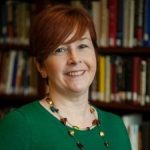 Elise Hilton is an author, blogger and speaker. She has worked in parish faith formation and Catholic education for over 25 years. A passionate student of theology, Elise enjoys sharing her thoughts on parish communication, the role of social media in the Church, Franciscan spirituality and Catholic parenting. She is also the author of Diocesan Publications "Living the Good News" blog. To enquire about booking her as a speaker, please contact her at ehilton@diocesan.com.