It's been almost a year since I asked the love of my life to marry me. Not to spoil it, but she said yes. Neither of us wanted a long engagement, but due to a few factors that were out of our control we had to push the wedding back a bit. This ended up being beautiful because we got engaged on May 13th (Feast of Fatima) and will now get married on October 13th (Feast of Fatima). God had a plan, but that sure does not make waiting for marriage any easier.
We always joke that we are going to be so prepared by the time the date actually rolls around. It's gotten to the point where every time we see a priest we want to call him over and just have a ceremony right then and there. Waiting is not easy, waiting to be able to share a house and not have to drive to separate places every night, waiting to give ourselves fully to the other, waiting to be able to put our groceries on the counter at Trader Joe's and say these are together.
There is a pain that comes with waiting, but there is also a hope. That's what makes waiting so beautiful. Imagine Our Blessed Mother after Jesus was crucified on Good Friday. She knew that this was not the end for her son, but she didn't know specifically what was to happen next. She waited in hopeful anticipation for the fulfillment of Christ's ministry, and she trusted in Her Son.
St. John Paul II made this point in a general audience to the faithful,
"After Jesus had been laid in the tomb, Mary alone remains to keep alive the flame of faith, preparing to receive the joyful and astonishing announcement of the Resurrection. The expectation felt on Holy Saturday is one of the loftiest moments of faith for the Mother of the Lord: in the darkness that envelops the world, she entrusts herself fully to the God of life, and thinking back to the words of her Son, she hopes in the fulfillment of the divine promises." General Audience May 21, 1997
Let us ask today for the grace to have faith and hope just as Mary did. As she is the icon of the Church, let us petition Our Blessed Mother that she would help us to trust and draw ever closer to the heart of her son.
Remember, O most gracious Virgin Mary, that never was it known that anyone who fled to thy protection, implored thy help, or sought thine intercession was left unaided.
Inspired by this confidence, we fly unto thee, O Virgin of virgins, our mother; to thee do we come, before thee we stand, sinful and sorrowful. O Mother of the Word Incarnate, despise not our petitions, but in thy mercy hear and answer us.
Amen.
Day 2
Pray the Divine Mercy Chaplet along with this prayer for the souls of Priests and Religious.
"Today bring to Me the Souls of Priests and Religious,
and immerse them in My unfathomable mercy. It was they who gave me strength to endure My bitter Passion. Through them as through channels My mercy flows out upon mankind."
Most Merciful Jesus, from whom comes all that is good, increase Your grace in men and women consecrated to Your service,* that they may perform worthy works of mercy; and that all who see them may glorify the Father of Mercy who is in heaven.
Eternal Father, turn Your merciful gaze upon the company of chosen ones in Your vineyard — upon the souls of priests and religious; and endow them with the strength of Your blessing. For the love of the Heart of Your Son in which they are enfolded, impart to them Your power and light, that they may be able to guide others in the way of salvation and with one voice sing praise to Your boundless mercy for ages without end. Amen.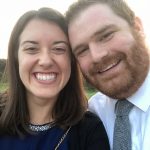 As a Solutions Evangelist for Diocesan, Tommy is committed to showing parish and diocesan staffs how to use our communication tools to their best advantage. He has worked for years in various, youth ministry, adult ministry, and diocesan roles. As an expert on Catholic communication, Tommy uses his parish and diocesan experiences to help you make your ministry effective. To bring Tommy to your parish or for general inquiry, contact him at tshultz@diocesan.com or find him online at www.rodzinkaministry.com.