I wanted to take a quick moment to let you all know about the new content that I will be posting for the Easter Season. I have enjoyed reading all of your comments and feedback from the survey I sent out last week. If you were not able to fill it out, it's not too late. Click here to take our quick survey.
I would like to keep content going through the Easter season. Years ago I created a Theology of the Body based program, specifically for those struggling with pornography addiction.
I wanted to share this program with all of you, so I have adjusted it so that it makes more sense as a Theology of the Body program for anyone to read through and ponder. I will be posting this program Monday-Friday all the way until Pentecost.
I hope this program is helpful to you all as a starting point for learning Theology of the Body. This teaching of the Pope is about much more than sexual ethics, but it is a commentary on all of salvation history and redemption. There is no better time to reflect on the power of God and his love for us than during this season where we celebrate his triumph over death. May God Bless you all during this Easter Season!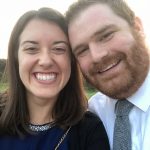 As a Solutions Evangelist for Diocesan, Tommy is committed to showing parish and diocesan staffs how to use our communication tools to their best advantage. He has worked for years in various, youth ministry, adult ministry, and diocesan roles. As an expert on Catholic communication, Tommy uses his parish and diocesan experiences to help you make your ministry effective. To bring Tommy to your parish or for general inquiry, contact him at tshultz@diocesan.com or find him online at www.rodzinkaministry.com.