I am a child of two very disparate worlds.
My mother grew up in the American South, raised by staunchly Southern Baptist relatives, and she absorbed some odd practices: no drinking, no dancing, church services lasting for hours twice on Sundays.
My father grew up Catholic in Angers, France, a medieval city with a cathedral dedicated to St. Maurice; his family had been part of the fabric of the city and of the cathedral for, literally, centuries.
It was an odd space in which to grow up, even after my mother's conversion and my going to a Catholic school. Because every parent carries baggage their children must make sense of. Both my parents' religious backgrounds came with rules. Sometimes the rules overlapped, and sometimes they diverged. For my father, it was about strict adherence to Catholic practices; for my mother, it was about behavior (no idleness, no activities without a moral purpose, no pleasure for the sake of pleasure).
When I was ten or eleven, I did what many girls of that age do: I fell in love with horses. My family had the means to indulge me, and I spent every free moment around stables. I started riding, getting good at it, competing in horse shows. And then an opportunity came along to be in a really significant show. On a Sunday.
My father shrugged it off. Sundays start with the vigil; all I had to do was go to Mass on Saturday evening. My mother was deeply shocked; she carried with her the indelible memory of sermons that lasted for hours, and we'd always as a family gone to Sunday Mass.
They argued about it. And I was thinking of those arguments when I read today's Gospel story, in which Jesus dared to cross the line, cross the boundaries, do something he wasn't "supposed" to do—out of love and caring.
There was good reason for the Jews, then and now, to keep the Sabbath. God had ordained it. It was a day of refreshment, of recollection, a day unlike the other six days in the week. A Jew himself, Jesus knew the value of such a practice and its connection to his Father.
So why did he heal on the Sabbath? He must have known he was crossing a line. He must have known his action would come back at him in some way.
What we can see clearly throughout Jesus' life and ministry is a call to being genuine. His message was simple. Whereas the Hebrew Bible is filled with specifics—measurements, times, what is and isn't acceptable—the New Testament is notable for its simplicity. Love your God and your neighbor. Return good for evil. Turn the other cheek. Feed the hungry. And it all comes back to one thing: love. Through love of humanity God sent his son. It's all about love.
God's laws were given to help people love him with all their hearts and minds, but centuries of history tend to create distortions. By Jesus' time, religious leaders had turned the laws into a confusing mass of rules. The point of the rules—a loving relationship between God and humanity—had been lost. By example, then, Jesus is showing that the rule of keeping the Sabbath only makes sense insofar as we don't lose that point, as long as it does not exclude love. The sick man needed love and help, right then, right there, not when it was more convenient.
When Jesus talked about a new way of understanding God's law, he was actually trying to bring people back to its original purpose. Jesus wasn't challenging the law itself. It's a matter of striking a balance—or, perhaps, of perspective. If the greatest law of all is to love, then taking risks to put that love into the fabric of our daily lives is what we're called to do. He showed it was better on the Sabbath to help someone in need than it was to stand around looking holy.
Because it really is that simple. It's about love.
I ended up going to that horse show, where I ignominiously fell off after the third fence. And my parents were both there to support me, having overcome their differences… out of love.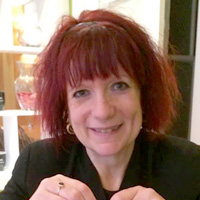 Jeannette de Beauvoir is a writer and editor with the digital department of Pauline Books & Media, working on projects as disparate as newsletters, book clubs, ebooks, and retreats that support the apostolate of the Daughters of St. Paul at http://www.pauline.org.
Feature Image Credit: kirahoffmann, https://pixabay.com/photos/chio-aachen-equestrian-horses-2554343/