I have written about this before, but I absolutely love when God's love for us is described with marital imagery. As most of you know, having been recently married, it is a time in my life when I can relate to marital themes. It has been said that God wants to marry us spiritually and is sending us a proposal; what we must do is say yes.
Today's Gospel seems very dark and strict, but it's not if we really enter into the marital imagery that Jesus is using. Put yourself in the proper mindset here. Imagine your best friend was getting married and you wanted more than anything to attend the ceremony and be there with your friend. You wait for months hoping to receive an invitation, wondering if you are among the list that will be accepted. Finally, the invitation comes, and without a second thought, you get on their website and RSVP, giving what food you would like and how many people will be attending. You let them know you care by quickly telling them you have set aside the time and want to support them.
Now imagine this friend is more of an acquaintance from college or a distant cousin that you don't really talk to. You know they exist and have been in your life before, but you've let that relationship go by the wayside. Now you get the invitation and you may think that this is an inconvenience because at the very least now you need to get them a gift and at the most you are attending another wedding. Maybe you wait to fill out the RSVP in hopes that something else will come up and you will have an excuse or maybe a better friend will invite you to their wedding and you would rather attend that, leaving your friend unanswered.
Now imagine you don't know this person at all. You get an invitation in the mail, and you wonder if it has been misaddressed because you don't even recognize the couple in the pictures. You try to find them on Facebook to see if you maybe met through mutual friends, but you can't find them there either. You have no recollection of ever meeting the couple, and so you tear up the invitation and throw it away.
My simple question for you and myself today is this; which scenario most depicts yours when God sends us his invitation. Do we accept, do we wait for something we think may be better, or do we reject it completely? Let's pray for the grace to be prepared when God sends us his invitation of love. From all of us here at Diocesan, God Bless!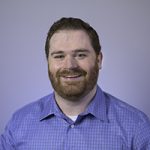 Tommy Shultz is a Solutions Evangelist for Diocesan. In that role, he is committed to coaching parishes and dioceses on authentic and effective Catholic communication. Tommy has a heart and a flair for inspiring people to live their faith every day. He has worked in various youth ministry, adult ministry, and diocesan roles. He has been a featured speaker at retreats and events across the country. His mission and drive have been especially inspired by St. John Paul II's teachings. Tommy is blessed to be able to learn from the numerous parishes he visits and pass that experience on in his presentations. Contact him at tshultz@diocesan.com.