I always enjoy the readings from the Acts of the Apostles that we hear during the Easter season. While the Epistles are full of wisdom, they can be difficult to understand or subject to interpretation. The Acts, though, read like the most interesting history book, presenting the exciting early history of our Church.
In today's reading from Acts we learn that Paul is being held on charges from his fellow Jews regarding "some issues with him about their own religion and about a certain Jesus who had died but who Paul claimed was alive." This would not be the last time that Paul would endure imprisonment and persecution for spreading the Good News. Tradition tells us that he eventually suffered martyrdom.
I have mentioned before that my favorite Gospel stories involve Peter, my favorite saint. I love Peter because he is relatable. He is human and makes mistakes, some bigger than others. Yet Jesus chose him to lead the Church, because of his great faith. That gives me hope that God can use me too.
In today's Gospel reading, the resurrected Jesus shares breakfast with the Apostles and then asks Peter three times to declare his love. Peter seems annoyed by the third request, apparently failing to understand what is obvious to us: that he needs to affirm his love for Jesus three times because he denied him three times. Then Jesus goes on to forecast for Peter the ultimate consequence of living out this love: "When you grow old, you will stretch out your hands, and someone else will dress you and lead you where you do not want to go." The death Peter sought to escape by denying Christ came in the end when he was crucified after a long life of leading the Church in Rome.
Today is the feast of Saint Philip Neri, who spent most of his life in Rome, leading people to Jesus. He succeeded due to his personal warmth and attractive personality. He is the patron of humor and joy, and he died in his sleep at the end of a long life.
Paul, Peter, and Philip Neri were all evangelists. The original meaning of that word is "bringer of good news." Each of the three evangelized in his own way: Paul traveled throughout the known world, founding church communities and encouraging them with the letters that have shaped Church teaching; Peter led the early Church in Rome; Philip gently inspired people to love one another and live holier lives.
When charged with evangelizing, as Catholics we usually think first of the eloquence of Paul or the martyrdom of Peter and we say to ourselves, "I could never do that!" But today remember that there are many ways to evangelize, and not every bringer of the Good News is called to die a martyr's death. I encourage you to read more about St. Philip Neri and consider how you might reach others via humor, joy, and warmth.
---
Siempre disfruto las lecturas de los Hechos de los Apóstoles que escuchamos durante la temporada de Pascua. Si bien las epístolas están llenas de sabiduría, pueden ser difíciles de entender o estar sujetas a interpretación. Los Hechos, sin embargo, se leen como el libro de historia más interesante, presentando la emocionante historia temprana de nuestra Iglesia.
En la lectura de hoy de Hechos, nos enteramos de que Pablo está siendo acusado de sus compañeros judíos con respecto a "Se trataba sólo de ciertas discusiones acerca de su religión y de un tal Jesús, ya muerto, que Pablo asegura que está vivo." Esta no sería la última vez que Pablo soportaría prisión y persecución por difundir la Buena Nueva. La tradición nos dice que finalmente sufrió el martirio.
He mencionado antes que mis historias favoritas del Evangelio involucran a Pedro, mi santo favorito. Pedro me encanta porque es identificable. Es humano y comete errores, algunos más grandes que otros. Sin embargo, Jesús lo eligió para dirigir la Iglesia, debido a su gran fe. Eso me da esperanza de que Dios también puede utilizarme.
En la lectura del Evangelio de hoy, Jesús resucitado comparte el desayuno con los Apóstoles y luego le pide tres veces a Pedro que le declare su amor. Pedro parece molesto por la tercera petición, aparentemente sin entender lo que es obvio para nosotros: que tiene que afirmar su amor por Jesús tres veces porque lo negó tres veces. Luego Jesús prosigue pronosticando para Pedro la consecuencia última de vivir este amor: "Cuando seas viejo, extenderás los brazos y otro te ceñirá y te llevará a donde no quieras." La muerte que Pedro trató de escapar al negar a Cristo llegó al final cuando fue crucificado después de una larga vida al frente de la Iglesia en Roma.
Hoy es la fiesta de San Felipe Neri, quien pasó la mayor parte de su vida en Roma, llevando a la gente a Jesús. Lo logró por su calidez personal y su atractiva personalidad. Es el patrón del humor y la alegría, y murió mientras dormía al final de una larga vida.
Pablo, Pedro y Felipe Neri eran todos evangelistas. El significado original de esa palabra es "portador de buenas noticias". Cada uno de los tres evangelizó a su manera: Pablo viajó por todo el mundo conocido, fundando comunidades eclesiales y animándolas con las cartas que han dado forma a la enseñanza de la Iglesia; Pedro dirigió la Iglesia primitiva en Roma; Felipe inspiró gentilmente a las personas a amarse unos a otros y vivir vidas más santas.
Cuando nos encargamos de evangelizar, como católicos solemos pensar primero en la elocuencia de Pablo o en el martirio de Pedro y nos decimos a nosotros mismos: "¡Yo nunca podría hacer eso!". Pero acuérdate que hay muchas maneras de evangelizar, y no cada portador de la Buena Nueva está llamado a morir como mártir. Los animo a leer más sobre San Felipe Neri y considerar cómo pueden llegar a otros a través del sentido de humor, la alegría y la calidez.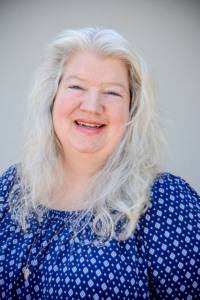 Leslie Sholly is a Catholic, Southern wife and mother of five, living in her hometown, Knoxville, Tennessee. She graduated from Georgetown University with an English major and Theology minor. She blogs at Life in Every Limb, where for 11 years she has covered all kinds of topics, more recently focusing on the intersection of faith, politics, and social justice.
Feature Image Credit: Edyttka1388, pixabay.com/photos/monument-statue-cathedral-church-7631746/