We are all familiar with today's Gospel, The parable of the prodigal son. The Gospel is a little long, but please take the time to read it again, slowly and reflectively, allowing the Lord to speak to you. I have read it many times and each time I see something new.
If you put yourself into the story, who are you? If that thought has ever occurred to you, you may be surprised at where the Lord puts you! Are you the father, the youngest son, the oldest son, people along the way, or the servants?
The younger son is the one we remember the most. He's the rebel, making demands on his father that the son doesn't deserve. Can you imagine such a thing? Most of us have or have known someone that has a rebellious son. The way to handle a rebellious son is easy. We have two choices: to boot him out or to suck it up. Right?
After reading today's Gospel, I think not. In fact, not even close! This parable (remember Jesus tells the story) says the father was generous and gave his younger son, half of his estate. That is so far from what we were taught to do. I'm having trouble wrapping my head around that thought of generosity!
Yet, the Father (God) did exactly that. The younger son took off and in no time squandered the money in various places and was broke. He had nothing. To make matters worse, a famine struck. The country that he was in was so bad that no one had much of anything. Did you notice, nobody gave him anything (except corn pods)? He hit rock bottom.
Apparently, his feet still worked, so he headed back to his father's house. He had time to review what he had done and by the grace of God became remorseful, very remorseful! He begged forgiveness from his father. Once again, his father broke out with great generosity! It was party time because his youngest son was home! So, if we put the face of God onto his father and we have a similar son or daughter could we be so generous? I am praying that we all can learn a great lesson when it comes to love. Perhaps we would have to go against some of the modeling displayed in our families and use God's favorite word for love, agape. It means unconditional love. To love, even if we are not loved. Wow, What a concept. Let's all try it!
Serving With Joy!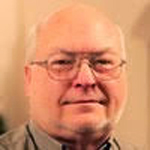 Deacon Dan Schneider is a retired general manager of industrial distributors. He and his wife Vicki have been married for over 50 years. They are the parents of eight children and thirty grandchildren. He has a degree in Family Life Education from Spring Arbor University. He was ordained a Permanent Deacon in 2002. He has a passion for working with engaged and married couples and his main ministry has been preparing couples for marriage.
Featured Image Credit: Patrycja Domaradzka, https://www.cathopic.com/photo/984-hijo-prodigo