What does it mean to be successful in this life? Is it having riches, a successful career, or outstanding accomplishments? In my family, after my parents experienced a deepening of their Catholic faith, they spoke about their realization that who you know, what you did, or how successful you were meant very little. Instead, what matters most is doing the will of God in this life so that we can be with Jesus in Heaven in the next. Life is simple; all our roads need to lead us to heaven, a place of peace, love, and joy.
We need to be careful not to delay our spiritual growth because we are distracted by this world. The first step to responding to the invitation to follow the Lord is to trust in His ways. Much like the birds of the air, we should trust God to provide for what we need to become more like Christ. We should give Jesus all our daily joys, works and sorrows.
We need to be open to what the Lord has in store for us and see that each day is an opportunity to encounter the love of Christ in prayer and share His love with others. In this Gospel story, we see different people distracted by life's tasks, and others, like the Samaritans, reject Jesus. They were also invited to follow the Lord, yet their commitment was missing. In the last line of this Gospel, it states, "No one who sets a hand to the plow and looks to what was left behind is fit for the kingdom of God." May we always be fit to serve the Lord.
Today we celebrate the feast of St. Francis of Assisi, one of the great Saints who was "all in for Jesus" and followed the Lord. He knew he had an important mission from God to "Rebuild the Church." His example and simplicity were not only good for his own soul in becoming a saint, but impacted many generations of Catholics. He is a living testimony of how one person can impact the entire world and bring about renewal. He once said, "Start by doing what is necessary, then what is possible, and suddenly you are doing the impossible."
Of course, honoring our parents and performing our duties are essential, but what is most important is doing the will of God and following Jesus when we are invited to take the next step. Next, we must be willing to act and follow the Lord. We need to respond to his invitation to follow Him by trusting in His Ways, taking action through deepening our prayer life, and seeking to live a life rooted in virtue and hard work. A person plowing a field is doing hard work; sweat fills the brow, and at times it can be daunting, but if you stay focused on the task at hand, you can make significant strides each day to follow Christ. May we not look back at what we gave up for Jesus but see that we are invited to so much more as Christians.
---
¿Qué significa tener éxito en esta vida? ¿Es tener riquezas, una carrera exitosa o logros sobresalientes? En mi familia, después de que mis padres experimentaron una profundización de su fe católica, hablaron sobre su comprensión de que a quién conoces, qué hiciste o qué tan exitoso fuiste significaba muy poco. En cambio, lo que más importa es hacer la voluntad de Dios en esta vida para que podamos estar con Jesús en el Cielo. La vida es simple; todos nuestros caminos necesitan llevarnos al cielo, un lugar de paz, amor y alegría.
Necesitamos tener cuidado de no retrasar nuestro crecimiento espiritual porque estamos distraídos por este mundo. El primer paso para responder a la invitación de seguir al Señor es confiar en sus caminos. Al igual que las aves del cielo, debemos confiar en Dios para que provea lo que necesitamos para llegar a ser más como Cristo. Debemos dar a Jesús todas nuestras alegrías, trabajos y tristezas diarias.
Necesitamos estar abiertos a lo que el Señor tiene reservado para nosotros y ver que cada día es una oportunidad para encontrar el amor de Cristo en oración y compartir Su amor con los demás.En este relato evangélico vemos a diferentes personas distraídas por las tareas de la vida, y otras, como los samaritanos, rechazan a Jesús. También fueron invitados a seguir al Señor, pero faltaba su compromiso. En la última línea de este Evangelio, dice: "El que empuña el arado y mira hacia atrás, no sirve para el Reino de Dios". Que siempre seamos aptos para servir al Señor.
Hoy celebramos la fiesta de San Francisco de Asís, uno de los grandes santos que estuvo "totalmente de parte de Jesús" y siguió al Señor. Sabía que tenía una importante misión de Dios para "Reconstruir la Iglesia". Su ejemplo y sencillez no solo fueron buenos para su propia alma al convertirse en Santo, sino que impactaron a muchas generaciones de católicos. Él es un testimonio vivo de cómo una persona puede impactar al mundo entero y traer renovación. Una vez dijo: "Empieza por hacer lo que es necesario, luego lo que es posible, y de repente estás haciendo lo imposible".
Por supuesto, honrar a nuestros padres y cumplir con nuestros deberes son esenciales, pero lo más importante es hacer la voluntad de Dios y seguir a Jesús cuando se nos invita a dar el siguiente paso. Luego, debemos estar dispuestos a actuar y seguir al Señor. Necesitamos responder a su invitación de seguir confiando en sus caminos, actuando a través de la profundización de nuestra vida de oración y buscando vivir una vida arraigada en la virtud y el trabajo duro. Una persona que ara un campo está haciendo un trabajo duro; el sudor llena la frente y, a veces, puede ser abrumador, pero si te mantienes enfocado en la tarea que tienes entre manos, puedes dar pasos significativos cada día para seguir a Cristo. Que no miremos hacia atrás a lo que renunciamos por Jesús, sino que veamos que estamos invitados a mucho más como cristianos.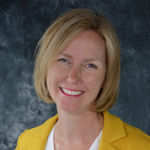 Emily Jaminet is a Catholic author, speaker, radio personality, wife, and mother of seven children. She earned a bachelor's degree in mental health and human services from the Franciscan University of Steubenville. She is the co-founder of www.inspirethefaith.com and the Executive Director of The Sacred Heart Enthronement Network www.WelcomeHisHeart.com. She has co-authored several Catholic books and her next one, Secrets of the Sacred Heart: Claiming Jesus' Twelve Promises in Your Life, comes out in Oct. 2020. Emily serves on the board of the Columbus Catholic Women's Conference, contributes to Relevant Radio and Catholic Mom.com.
Feature Image Credit: Luis Carlos Bonilla Soto, cathopic.com/photo/706-st-francis-of-assisi