How has your Lent been so far? We're just over two weeks into this liturgical season so it's a good time for us to pause and evaluate. How are your chosen sacrifices going: strong or have you given up already? Or maybe you're on the cusp of giving up? How's your prayer been? What about your almsgiving?
In the spirit of full honesty, for me, Lent has been a struggle from the very beginning. I had high hopes for this season (maybe too high) and they pretty much all came tumbling down almost immediately. I've still kept up with my chosen sacrifice of giving up Netflix but everything I had envisioned for prayer has been flipped upside down and turned around.
Today's Gospel also presents us with a great opportunity to evaluate where sin has entered into our life, seeing how Lent itself provides a great opportunity to rid our hearts of sin to make more room for Christ.
There is a consistent theme of greed among the tenants of the vineyard. They wanted the produce all to themselves, which is why they killed the two groups of servants. Eventually, they also killed the landowner's son in order to acquire his inheritance.
Maybe you aren't greedy to the point of killing someone but greed is a vice that can have a tight grip on our hearts. Do you tend to want more, more, more, even if you know what you have is enough? Do you thank God in prayer for the things that you have? Have you thanked others for the things that you have received from them or are you always wanting more from them? Is your pursuit of the material goods and things of this world more important to you than your pursuit of your relationship with God? These questions can help us begin to examine our consciences when it comes to greed as well as lead us to consider the other vices and sins that may be present in our lives.
So take time to not only evaluate how your Lent is going but also to examine your heart. Confession opportunities abound during the season of Lent – do not be afraid to approach the Lord in the Sacrament of Reconciliation during this penitential season.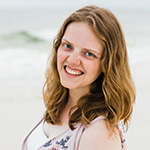 Erin Madden is a Cleveland native and graduate of Franciscan University of Steubenville. She is passionate about the Lord Jesus, all things college sports and telling stories and she is blessed enough to get paid for all three of her passions. You can catch her on old episodes of the Clarence & Peter Podcast on YouTube as well as follow her on Twitter@erinmadden2016.
Feature Image Credit:Johny Goerend, https://unsplash.com/photos/pnigODapPek