The Lord does not allow the big stuff to happen without letting his people know first. I had a bad day yesterday. It seemed like a lot of the darkness in the world was coming in at me at the same time. I knew I would survive. I just needed to be patient and to trust in the Lord to help me get back on track. That early evening, I watched a program on EWTN on Adoration. I felt refreshed. In Acts 18 today, once again, Jesus in a vision tells Paul after all those beatings and shipwrecks, "Do not be afraid". Why would he say that? Because, Paul seemed to have a price on his head. Because, he was teaching something other than the Mosaic law. Jesus needed to give Paul some reassurance that all was well. That was enough for Paul to carry on and spend 1 1/2 years in Corinth preaching and teaching.
Jesus carries that theme, kind of, telling us we will weep and mourn while the world rejoices. Certainly, this is going on in the present moment. I can't imagine the horror the people in the Ukraine are having with such great destruction and killing. Three million plus people have left the Ukraine and most of them were the elderly and women and children. They traveled to neighboring countries that would let them in. The men of fighting age were not allowed to leave. Which means there are thousands of children that no longer have a father and women that do not have a husband. God help them.
I heard a few months ago that the shift of wealth today is the greatest in our history. Would it be too much of a stretch to say that the wealthy might be rejoicing? The rich are getting richer and the poor are getting poorer. We must remember what God gave to Moses on Mount Sinai. The 10 commandments. The second command of those commandments is to love our neighbor. Again. We come to that same conundrum of "Who is our neighbor?" Let me make it easy. It is anyone that the Lord places before you and me.
The pandemic taught us about weeping and mourning. It isn't just about the physical damage, but also the emotional damage. Being in lockdowns, wearing masks, social distancing, and on and on. Many were necessary, but some were not. There have been plenty of opportunities for us to help our neighbor. How? Perhaps picking up groceries for them or giving them a ride to church or just visiting them or being a friend, etc., etc.
I went back to College in the mid 90's. The curriculum was Family Life Education at Spring Arbor University. In one of our classes, our professor told us that there was a big culture shift in our country in the last generation. None of us could come up with what it could be. She said a generation ago towns were smaller and everyone knew their neighbors. And it went beyond that. If a neighbor needed help, there was someone nearby that would reach out and help. So, what is the big shift? It is the fact that our country has moved from a family and community-oriented world to a world of individuals. It didn't take us long to agree with that culture shift. Many people care only about themselves. So, when it comes to needing help, the population of helpers has become much smaller. We need to help change that.
We need to hang out with kindred spirits. I will close with this last example. Last week our little church south of town had special devotions to the Blessed Virgin Mary in celebration of Our Lady of Fatima. So what's the big deal, you say? Afterwards the parish hall was set up for people to socialize. It included a light lunch, card games, etc. A little deal becomes a big deal because we are hanging out with kindred spirits. The spirit in the room changes when kindred spirits gather!
Serving with joy!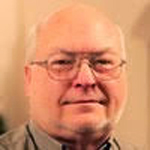 Deacon Dan Schneider is a retired general manager of industrial distributors. He and his wife Vicki have been married for over 50 years. They are the parents of eight children and thirty grandchildren. He has a degree in Family Life Education from Spring Arbor University. He was ordained a Permanent Deacon in 2002. He has a passion for working with engaged and married couples and his main ministry has been preparing couples for marriage.
Featured Image Credit: Omar Lopez, https://unsplash.com/photos/rwF_pJRWhAI