Every now and again, we hear something in Scripture, as in our Gospel today, that reminds us to not just listen, but act. We need to be doers of the Word, not just hearers, as St. James says (James 1:22). Easy, right? It seems that way, but we have to recognize that this is something Jesus thought was worth emphasizing to His own listeners. It would be worthwhile to look at exactly how we can carry out this admonition.
We first need to listen. Notice that Christ praises the one who "listens to these words of mine and acts on them" (Matt. 7:24). There is a difference between listening and merely hearing. I noticed this recently in my own life. I had been preventing myself from listening. While engaged in conversation, I found myself either passively doing something else, like listening to a podcast, or paying just enough attention to be able to repeat what the other person said, but no more. I heard what was being said, but I did not internalize, process, or integrate it.
For me, this was because I was not paying enough attention, dropping both my external and internal distractions in order to be a true listener. As part of this process, I have begun to return to conversations in my down time, reflecting on what was asked of me and how I can implement it. For example, if my spouse or friend expresses a desire to go camping soon, how can I take concrete steps to make it a reality, rather than simply agreeing before moving on with my own concerns?
Christ asks us to listen. That means during Mass and while meditating on the Word, we must eliminate those distractions within our power: our thoughts of errands, our cell phones, noise. With distractions minimized, we can be receptive and attentive, which takes its own kind of energy. Then, we ought to return to the Word throughout the day, perhaps during the time that we'd normally be scrolling social media or letting our mind wander. What does it really mean, and how can we carry it out in our lives?
This will help us to listen, but then we need to act. How do we do God's will? It's a good step to do our own reflection on the readings at Mass and read Scripture consistently. Things like the Homily and the lives and writings of the saints can be helpful here as well. It's good to see how others are making God's Word practical, especially when those others are now praising Him in heaven.
Once we have listened to and reflected upon the meaning of the Word, we should actually do it. Understanding what to do is not quite doing God's will; we need to make a practical plan. What concrete things will we do, today or this week, to make Christ's words a reality? How will we turn the most significant resolutions into consistent, lasting practices? Who can help us do this?
The only thing left, then, is to start doing. Let us pray that the Lord will give us the grace to listen, understand, and act.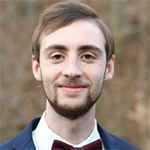 David Dashiell is a freelance writer, editor, and proofreader based in the Pittsburgh, Pennsylvania area. His writing has been featured in Crisis Magazine and The Imaginative Conservative, and his editing is done for a variety of publishers, such as Sophia Institute and Scepter. He can be reached at ddashiellwork@gmail.com.
Feature Image Credit: II ragazzo, https://www.cathopic.com/photo/16702-oracion