Today's Gospel is six verses long. Just the first six verses of the Gospel of Mark. The passage is both straightforward and very confusing at the same time. Jesus, the good Jew, enters the synagogue on the sabbath. Things immediately get weird.
"There was a man there who had a withered hand. They watched Jesus closely to see if he would cure him on the sabbath so that they might accuse him."
The Pharisees, the sticklers for the letter of the law, don't believe Jesus is the Messiah. Or maybe they don't want to believe. They certainly scrutinized to see whether he would cure someone, which sounds like they're predisposed to knowing he actually can cure people. Yet he's not the Messiah?
It goes on from there. Jesus asks them, point blank, "Is it lawful to do good on the sabbath rather than do evil, to save life rather than to destroy it?" Mark tells us they remain silent. Pleaded the Fifth, we might say today. Why did they do this? We can guess they know the answer, but they don't want to be seen as hypocrites. Yet we, sitting here 2,000 years later, can see it plain as day.
Their reaction moved Jesus to some pretty strong feelings: anger and grief at their hardness of heart. So what does Jesus do? "Jesus said to the man, 'Stretch out your hand.' He stretched it out and his hand was restored."
That line always makes me stop. What did Jesus actually do? Mark says he told the man to put out his hand. It doesn't say Jesus touched him, chanted something, prayed over him, or anything else. So, the Pharisees, sticklers for the letter of the law, which says do no work on the sabbath, again are hypocritical, aren't they? Jesus did no physical work. He didn't need to. Yet that becomes their claim.
Reflecting on this Gospel, we need to find ourselves in it. Are we the type who know the truth, know the consequences of that truth, and thus reject it so we don't have to face the consequences? Are we the type who know the right answer, but don't want to admit it because of what it will say about us? Or are we humble enough to let Jesus be the Messiah for us, the true King of Peace, healing us and showing his glory through us?
Perhaps we have found in our lives that it's much easier to be a Pharisee than a man with a withered hand. The letter of the law can protect us — as well as shield things we don't want revealed. But Jesus is trying to teach us, rather, the essence of the law — love, faith in God, respect for our rightful place in the grand scheme of things, compassion, service, humility. We need to pray for all of those attributes, as well as for God's grace and mercy, to help us to be the children he wants us to be.
---
El Evangelio de hoy tiene solo seis versículos, los primeros seis versículos del Evangelio de Marcos. El pasaje es directo y muy confuso al mismo tiempo. Jesús, el buen judío, entra en la sinagoga en sábado. Las cosas inmediatamente se ponen raras.
"Había un hombre que tenía tullida una mano. Los fariseos estaban espiando a Jesús para ver si curaba en sábado y poderlo acusar."
Los fariseos, los fieles a la letra de la ley, no creen que Jesús sea el Mesías. O tal vez no quieren creer. Ciertamente querían ver si iba a curar a alguien, lo que parece que están predispuestos a saber que realmente puede curar a las personas. Sin embargo, ¿no era el Mesías?
Luego sigue… Jesús les pregunta directamente: "¿Es lícito hacer el bien en el día de reposo en lugar del mal, salvar la vida en lugar de destruirla?" Mark nos dice que guardaron silencio. ¿Por qué hicieron esto? Podemos suponer que saben la respuesta, pero no quieren ser vistos como hipócritas. Sin embargo, nosotros, sentados aquí 2000 años después, podemos verlo claramente.
Su reacción conmovió a Jesús a algunos sentimientos bastante fuertes: ira y dolor por la dureza de su corazón. Entonces, ¿qué hace Jesús? Jesús "le dijo al hombre: "Extiende tu mano". La extendió, y su mano quedó sana."
Esa línea siempre me hace parar. ¿Qué hizo realmente Jesús? Mark dice que le dijo al hombre que extendiera la mano. No dice que Jesús lo tocó, cantó algo, oró por él o cualquier otra cosa. Entonces, los fariseos, fieles a la letra de la ley que dice que no se debe trabajar en sábado, nuevamente son hipócritas, ¿no es así? Jesús no hizo ningún trabajo físico. No necesitaba hacerlo. Sin embargo, eso se convierte en su afirmación.
Reflexionando sobre este Evangelio, podemos encontrarnos en ello. ¿Somos del tipo que conoce la verdad, conoce las consecuencias de esa verdad y, por lo tanto, la rechaza para no tener que enfrentar las consecuencias? ¿Somos del tipo que sabemos la respuesta correcta, pero no queremos admitirlo por lo que dirá sobre nosotros? ¿O somos lo suficientemente humildes para dejar que Jesús sea el Mesías para nosotros, el verdadero Rey de la Paz, sanándonos y mostrando su gloria a través de nosotros?
Quizás hemos descubierto en nuestras vidas que es mucho más fácil ser un fariseo que un hombre con la mano tullida. La letra de la ley puede protegernos, así como proteger cosas que no queremos que se revelen. Pero Jesús está tratando de enseñarnos, más bien, la esencia de la ley: amor, fe en Dios, respeto por nuestro lugar legítimo en el gran esquema de las cosas, compasión, servicio, humildad. Tenemos que orar por todos esos atributos, así como por la gracia y la misericordia de Dios, para ayudarnos a ser los hijos que Él quiere que seamos.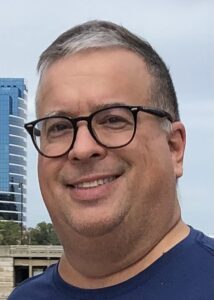 Mike Karpus is a regular guy. He grew up in Michigan's Upper Peninsula, graduated from Michigan State University and works as an editor. He is married to a Catholic school principal, raised two daughters who became Catholic school teachers at points in their careers, and now relishes his two grandchildren, including the older one who is fascinated with learning about his faith. He also has served on a Catholic school board, a pastoral council and a parish stewardship committee. He currently is a lector at Mass, a Knight of Columbus, Adult Faith Formation Committee member and a board member of the local Habitat for Humanity organization. But mostly he's a regular guy.
Feature Image Credit: Jeremy Yep, unsplash.com/photos/eCEj-BR91xQ