This week we have occasion to think of the end of time. Immediately, Jesus' words in the Gospels are referring to the destruction of the Temple in Jerusalem in AD 70. Think of the phrase, "this generation will not pass away until all these things have taken place" from Luke 21:32, read two days from now. While the destruction of the Temple is the historical context of these Gospel readings, the saints have also interpreted these words as prophetic, speaking of the end of time.
We are reminded to be vigilant and rely on the strength of the Holy Spirit. This theme of readiness will continue throughout Advent. Christ is coming in the flesh, and we must do penance and prepare our hearts to receive Him joyfully. He is also coming at the end of time to judge the world, and we ought to be ready to be judged.
These themes in our Gospels this week (persecution, conflict, readiness) also remind us of the conflict we can expect well before the end comes. "Do not think that I have come to bring peace upon the earth. I have come to bring not peace but the sword. For I have come to set a man against his father, a daughter against her mother, and a daughter-in-law against her mother-in-law; and one's enemies will be those of his household." (Matt. 10:34–36). "You will be hated by all because of my name, but whoever endures to the end will be saved" (Matt. 10:22). "Many are the troubles of the righteous, but the Lord delivers him from them all" (Psalm 34:20).
Following Christ is not supposed to be easy (although we are promised comfort in our afflictions many times). Often, readings like these make us wonder if we're really living up to God's call. If we were, surely we'd be more afflicted, specifically for our faith. Or at least we'd experience more struggles in general.
Our First Reading reminds us that often, more is expected of us. King Belshazzar was not only idolatrous; he was sacrilegious. He mistreated the sacred vessels of the Lord. How often do we think about things like that? Reverencing the sacred — sacred vessels, a sacred space in the home, sacred time (the liturgical year). All have a place in the Christian life.
While we may not be constantly afflicted for following Christ, it should give us pause if we do not occasionally experience the conflict He mentions. Are we really letting the Faith permeate our lives? There are a number of cultural religious practices that have fallen out of favor in the past millennium, not to mention the basics of Christian life. Few would think it strange that you go to Mass, receive the sacraments, and pray regularly; many would think it strange if you celebrated feast days in the home, used sacramentals like holy water and blessed salt, and fasted or sacrificed regularly.
Regardless of the specifics, the fact remains that many of us ought to be doing more to let God's Kingdom permeate our lives. It should be visible to others, so much so that those who are not prepared for it resist. We should be prepared for battle, both now and through to the end of time. Frequent, fervent Christian practices will accomplish this.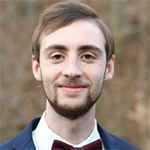 David Dashiell is a freelance writer, editor, and proofreader based in the Pittsburgh, Pennsylvania area. His writing has been featured in Crisis Magazine and The Imaginative Conservative, and his editing is done for a variety of publishers, such as Sophia Institute and Scepter. He can be reached at ddashiellwork@gmail.com.
Feature Image Credit: Exe Lobiazo, https://www.cathopic.com/photo/3648-presentacion-dones