Today we celebrate the feast of two of our first bishops, Sts. Timothy and Titus, friends and mentees of St. Paul. Depending on the option of the priest, you will hear a reading about one or the other of these saints. In the reading from St. Paul's Second Letter to Timothy, he tells Timothy to "stir into flame the gift of God that you have through the imposition of my hands" (2 Tim. 1:6). In the reading from his Letter to Titus, he tells Titus: "Set right what remains to be done and appoint presbyters in every town" (Titus 1:5). These particular pieces of advice are meant for Timothy and Titus in their capacity as bishops, but we can gain some personal insights from them. Incidentally, these letters are full of wonderful advice for leaders and Christians in general.
Having entrusted these bishops with the office of the episcopate through the imposition of his hands, St. Paul directs them to stir the gifts of that office into a flame. We have all been given gifts from God, first and foremost the gift of sonship or daughterhood through the reception of the Holy Spirit at Baptism. The Spirit's sevenfold gift is deepened within us in Confirmation, where we are given a particular character (a seal or imprint) to defend the Faith courageously.
In the Sacrament of Penance, we start afresh in the life of grace and become more receptive to God's gifts, especially in the Sacrament of the Eucharist, which further strengthens the life of charity in us. In the Sacrament of Matrimony, a bond is created which gives the spouses grace to imitate Christ and the Church. Each sacrament brings grace with it, which we can use or ignore.
Christ Himself, though having the highest authority, did not rely on that authority and chose to lead through self-sacrificial service, giving His life for the flock. We can serve in the same way, using our supernatural and natural gifts to give glory to God, regardless of whether or not we are in a formal leadership position.
So for us laity, although we are not ordained, we have many gifts of God that we can stir into flame. Many of us are not in the practice of asking God for His grace in this way, but we can easily pray to the Holy Spirit to deepen His gifts and the graces we receive in the sacraments. The help is available to us; we need only to ask and to have confidence in God.
---
Hoy celebramos la fiesta de dos de nuestros primeros obispos, los Santos. Timothy y Titus, amigos y aprendices de St. Paul. Según la opción del sacerdote, escucharás una lectura sobre uno u otro de estos santos. En la lectura de la Segunda Carta de San Pablo a Timoteo, le dice a Timoteo que "reavives el don de Dios que recibiste cuando te impuse las manos." (2 Timoteo 1:6). En la lectura de su Carta a Tito, le dice a Tito: "acabaras de organizar lo que faltaba y establecieras presbíteros en cada ciudad," (Tito 1:5). Estos consejos en particular están destinados a Timoteo y Tito en su calidad de obispos, pero podemos obtener algunas ideas personales de ellos. Por cierto, estas cartas están llenas de maravillosos consejos para líderes y cristianos en general.
Habiendo confiado a estos obispos el oficio del episcopado a través de la imposición de sus manos, San Pablo les dirige a avivar los dones de ese oficio. A todos se nos han dado dones de Dios, ante todo el don de la filiación o la paternidad a través de la recepción del Espíritu Santo en el Bautismo. El don séptuplo del Espíritu se profundiza en nosotros en la Confirmación, donde se nos da un carácter particular (un sello o una huella) para defender la fe con valentía.
En el Sacramento de la Penitencia, comenzamos de nuevo en la vida de la gracia y nos volvemos más receptivos a los dones de Dios, especialmente en el Sacramento de la Eucaristía, que fortalece aún más la vida de caridad en nosotros. En el Sacramento del Matrimonio se crea un vínculo que da a los cónyuges la gracia de imitar a Cristo y a la Iglesia. Cada sacramento trae gracia consigo, que podemos usar o ignorar.
Cristo mismo, aunque tenía la máxima autoridad, no se basó en esa autoridad y escogió liderar a través del servicio abnegado, dando Su vida por el rebaño. Podemos servir de la misma manera, usando nuestros dones sobrenaturales y naturales para dar gloria a Dios, sin importar si estamos o no en una posición formal de liderazgo.
Así que para nosotros los laicos, aunque no seamos ordenados, tenemos muchos dones de Dios que podemos poner en acción. Muchos de nosotros no tenemos la práctica de pedirle a Dios Su gracia de esta manera, pero podemos orar fácilmente al Espíritu Santo para profundizar Sus dones y las gracias que recibimos en los sacramentos. La ayuda está disponible para nosotros; sólo tenemos que pedirla y tener confianza en Dios.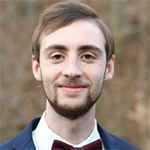 David Dashiell is a freelance author and editor in Nashville, Tennessee. He has a master's degree in theology from Franciscan University, and is the editor of the anthology Ever Ancient, Ever New: Why Younger Generations Are Embracing Traditional Catholicism.
Feature Image Credit: Wonderlane, unsplash.com/photos/_rmULTYorYQ